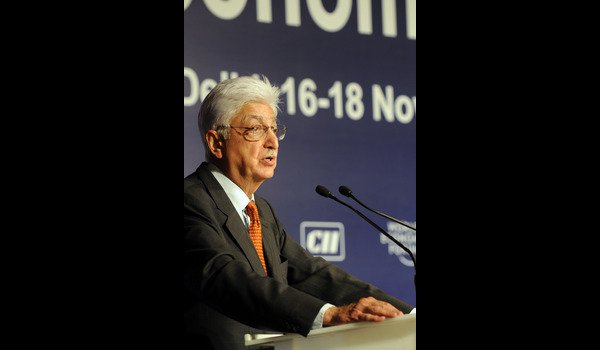 Teaching the lesson of Social Responsibility to every citizen and business organization. Mr. Azim Premji, founder – chairman of Wipro initiated a donation of 22 crores to his education-focused charitable arm, the Azim Premji Foundation within a day increasing the amount to ₹ 7,904 crores in donations in 2020.
He is one of the most liberal billionaires in our country. He has managed to fix his position in 73 years old billionaire's place. He is a top ascendancy philanthropist including Bill Gates, George Soros, and Warren Buffett.
He is a known tech tycoon who has now accomplished the position of the world's benevolent billionaire. He has committed earning from 67% of Wipro's shares to the charitable foundation.
"My father has always believed that he was a trustee of his wealth and never its owner" shared Rishad Premji (in NDTV report)
"It was Mahatma Gandhi who, after my mother, most strongly influenced my thinking and actions on what I should do with the privilege of my wealth" Mr. Premji mentioned in his speech (in NDTV report).
And "The Mahatma's idea that the wealthy must be trustees of their wealth for the good of the people and the community has resonated with me from much before I became wealthy," Mr. Premji adds (in NDTV report).
He yet commits another donation of over 50,000 crores to Charity. Which includes 34% shares of his company valued – 52,750 crores. His cause of donating to less-advantaged groups for quality education has made him a more generous and proud philanthropist of India.
Nilekani Commented, " It takes a bold mind like Azim Premji to commit so much", "He will be able to innovate and find ways to address increasingly complex  societal problems in India."
The report says, " In the last five years, his donations helped over 150 organizations engaged in a range of domains across India"
His donation is also considered as one of the largest donations in education across Asia. Philanthropists of the nations are in conversation about his generosity and humbleness. And they discussed how his donation set an example and a benchmark to be achieved by many around the world.
He is the first Indian Philanthropist who has signed a pledge initiated by American Billionaires, Bill Gates and Warren Buffet to Commit at least 50% to philanthropic work.
He works towards increasing the quality of teaching by training teachers from the disadvantaged areas of the country or the backward areas of the country where children are stood apart from the quality education. His initiative towards quality education raises hope of light for many around the corner and he is also being supported by the various state governments of India in his journey of spreading quality education.
The latest report of Indian Philanthropy stated that the decline in philanthropy was high since from years in the past. But Premji's latest donation has added a value to the same and increased the pole towards a positive end. Giving a fresh start to the journey of philanthropy in India.