News Update/Press Release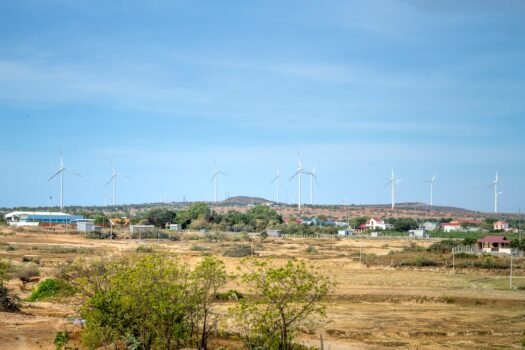 A Commitment towards innovation and sustainability
Mumbai, October 18th 2021: Godrej & Boyce, the flagship company of the Godrej Group strengthened its commitment towards combating the growing environmental concern about plastic pollution. In alignment with Godrej & Boyce's 'India Plastics Pact' commitment, Godrej Interio India's leading furniture brand in home and institutional segments revealed that it has also committed to reduce specific plastic consumption in plastic packaging by 5% year-on-year as part of their strategic initiative 'Greener India' under the company-wide Good & Green initiative.
A first of its kind in Asia, the 'India Plastics Pact' pact is a joint initiative between CII and WWF India and has been established with the goal of envisioning 'a world where plastic is valued and does not pollute the environment.' It aims to achieve this by promoting a circular economy for plastics through a public-private collaboration that enables innovative ways to eliminate, reuse, or recycle the plastic packaging across the plastics value chain and collectively achieve the long-term targets.
As a part of the extended producer responsibility initiative, Godrej & Boyce recycles 100% of plastic packaging quantity by partnering with 3 PROs (Producer Responsibility Organizations). Godrej Interio is aligned with this initiative which is administered by the 'Environmental Engineering Services', a department of Godrej Construction.
Commenting on the sustainability initiative, Anil Sain Mathur, COO, Godrej Interio said, "At Godrej Interio, our commitment to reduce plastic consumption is aligned with Godrej & Boyce's 'Good & Green' initiative and its commitment towards 'India Plastics Pact' which underscores our deep and abiding belief that innovation and sustainability must go hand-in-hand. We are proud to be part of a company that commits to global initiatives such as India Plastics Pact and that as Godrej Interio, we can help further this commitment thus helping lead the way on smarter plastic usage."
To eliminate the use of thermocol in its packaging, Godrej Interio has shifted to a recyclable, eco-friendly alternative by using paper honeycomb boards for protective packaging. This packaging material resembles a honeycomb geometry and minimizes the amount of material needed for the packaging, making it lightweight and durable. The paper honeycomb board provides adequate cushioning that can help in protecting the products from potentially damaging shock, vibration, and dents during transit. The paper used for packaging material is made of 70% recycled paper and is 100% recyclable making it an obvious environment friendly choice. This honeycomb packaging has replaced approximately 100 tons of thermocol that was used in packaging.
Godrej Interio is also taking a proactive initiative to replace multi-layered plastic for its mattress packaging. As a part of the company's sustainability initiative, options like biodegradable and recyclable packaging materials (Polyethylene as a "mono-material" and 60 microns thick) are being used.