News Update/Press Release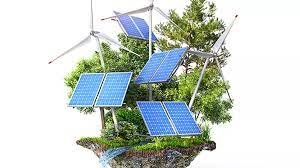 A Strategic MoU to Curate a Decarbonisation Path
18th October 2021: JK Cement Ltd is one of India's leading manufacturers of Grey Cement and the third largest White Cement manufacturer in the World. Over four decades, the company has partnered India's multi-sectoral infrastructure needs on the strength of its product excellence, customer orientation and technology leadership. JK Cement Ltd announced signing a Long-term Strategic Memorandum of Understanding (MoU) with Punjab Renewable Energy Systems Private Limited (PRESPL), India's largest biomass aggregation and Densification Company with forward integrated value chain. The MoU, valid for 10 years, is part of JK Cement's endeavor to decarbonize its operations and aims to significantly scale-up the use of biomass-based and alternate fuels as a replacement to fossil fuel like coal in its manufacturing operations.
Sharing his thoughts on this partnership, Dr. Raghavpat Singhania, Managing Director, JK Cement Ltd. said, "I am pleased for JK Cement Ltd to partner with PRESPL, as we reiterate our commitment towards Sustainability and Care for Environment & Stakeholders. As we embark on our journey towards Decarbonisation, we commit to this MoU that allows building deeper synergies between us and PRESPL in the Bio-Energy Sector. I compliment my Team and PRESPL for forging this Long-term Strategic Memorandum of Understanding that marks a new beginning for JK Cement Ltd. to enable a better future with win-win for environment, people and energy in India."
Talking about this collaboration, Lieutenant Colonel Monish Ahuja, Chairman & Managing Director, PRESPL shared, "Our collaboration in the Biomass-based Bio-Energy Sector with JK Cement Ltd heralds a beginning of an 'Energy Transition Sojourn' that will ensure better Environment & usher in more eco-friendly energy solutions in the market, with deeper 'Atmanirbhar Bharat' connect, while energizing the Rural Sector through Financial Inclusion and achieving our commitment Sustainable Development Goals and meeting the HSSE and ESG Standards".
On this Milestone Occasion, Colonel Rajnish Kapur, COO, JK Cement Ltd. shared his vision and said "We are delighted to enter into a long-term partnership with PRESPL. Long-term planning for supply of biomass and agro-waste is key to our sustainability goals – where we have taken the ambitious target of reducing current emissions from 593 kg/T of cementitious product in FY20 by more than 20% till FY30. This will support us in replacing our fossil fuel consumption by more than 35% TSR by 2030, thereby leading to our significant milestone of being net-zero in carbon emissions by 2050. Beyond the considerations of GCCA and SBTi criteria and recommendations for use of biofuel / biomass feedstock, it is our own commitment to work towards a cleaner and greener environment. This will not only help in reduced consumption of fossil fuels, but also provide more sustainable opportunities for waste treatment and management. PRESPL has significant experience in building bio-energy solutions, and it is my firm belief that we can together come up with innovative solutions which will have a long-term positive impact. We look forward to working together with PRESPL on this journey and support the nation on this path to sustainability."
Speaking at the Signing Ceremony, Colonel Rohit Dev, COO, PRESPL said "This Strategic MoU between us will herald the Biomass-based Bio-Energy Sector and this will not only be instrumental in JK Cement Ltd achieving the 'Decarbonisation Dream' that we have embarked on together, but it will lay a foundation for diversification of the Industry towards Bio-Energy solutions, that will be in sync with COP21 Paris Agreement, to which India is a signatory and also bring in a fundamental change in the way in which we look at energy from perspective of Health and Environment. We at PRESPL are indeed fortunate to partner with JK Cement Ltd to foster a Joint Vision, Mutual Commitment and through a Roadmap of Energy Transition, we will spearhead the 'Atmanirbhar Bharat' Vision & 'Swachh Bharat Abhiyan' through a Green Energy Revolution; which will enable the Neo-Industrial Revolution"; through better HSSE / ESG and with focus on achieving SDGs. JAI HIND!"
JK Cement Ltd. and PRESPL will bring about biomass and alternate fuels-based energy transition in the manufacturing units of JK Cement Ltd., and also evaluate and implement future technologies to enable decarbonisation and sustainable renewable energy solutions. This MoU, outlines avenues for the mutual partnership in the Biomass-based Bio-Energy-sector through a Roadmap 'Energy Transition' document and will enable synergies between the two companies for future projects of JK Cement Ltd. Both will jointly ascertain new avenues for Diversification of Business including any acquisition that supports the Bio-Energy verticals to achieve the enunciated Energy Transition goals of JK Cement Ltd. Both PRESPL and JK Cement Ltd. shall be the preferred partners for the Bio-Energy Projects and will undertake Supply Chain of biomass-based products and Biomass Assessment Studies for all current and prospective Plants.