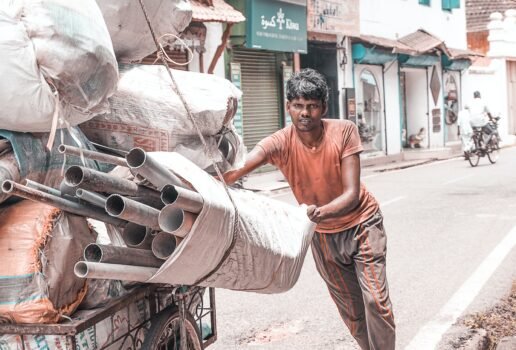 Boosting up the livelihoods of 50,000 households
Gurugram, November 10, 2021: Gurugram-based Veddis Foundation has partnered with the Himachal Pradesh State Rural Livelihood Mission (HPSRLM) to support livelihoods of 50,000 rural households across 5 districts by enabling effective governance of the SRLM program, unlocking public funds, and value chain development. The partnership with the HP government is part of Veddis Foundation's GATI (Governance for policy Action, Transformation and Innovation) initiative and is the first investment under Veddis Foundation's recent 100 crore commitment to accelerate irreversible large-scale social impact.
The partnership with HPSRLM will create financially sustainable and effective institutional platforms for rural households. The goal will be to increase household income through sustainable livelihood enhancements, as well as better access to financial and public services. This will involve building up capacities of critical institutions under the HPSRLM. Targeted outcomes for the programme include the development of model Cluster Level Federations (CLFs), enhanced access to funds for Self Help Groups, increased income levels of marginalized families through diversified interventions, convergence with other govt programs, subsidies, and schemes, and value chain development. Technology enabled interventions will be deployed for efficient data collection, management, and reporting.
This program will be run in the 5 districts of Shimla, Bilaspur, Hamirpur, Sirmaur, and Una, covering more than 50,000 rural households. A Programme Management Unit will be established as a technical support unit for the government while an implementing agency will work towards realizing programme outcomes.
"Partnering with the Government is the only way to achieve impact at-scale, with technology being the biggest lever," said Vaishali Samanta, COO of Veddis Foundation, commenting on the partnership. "We will continue to invest and scale our work with SRLMs drawing on our learnings and experience from Haryana and Rajasthan. We hope this partnership will help the Himachal Pradesh government drive sustainable income growth for rural households and create a self-sustaining model for the successful implementation of HPSRLM's objectives."
Speaking on the engagement with Veddis Foundation, Shri. Anil Sharma, CEO of HPSRLM remarked "I am confident that HPSRLM and Veddis Foundation will be able to bring about positive changes in the lives of SHG women in rural areas"
Veddis Foundation has earlier partnered with other State Rural Livelihood Missions. The first partnership was with the Rajasthan Grameen Aajeevika Vikas Parishad (RGAVP) from 2016 to 2018 and resulted in a 50%+ increase in income for 1,60,000 rural households across 10 districts in Rajasthan. The second and still ongoing partnership is with the Haryana State Rural Livelihood Mission (HPSRLM) where Veddis Foundation has helped improve livelihoods for 80,000+ rural households in 31 CLFs across 7 districts in Haryana.