News Update/Press Release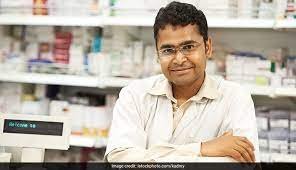 Empowering Indian Pharmacists for a stronger Healthcare Community
September 2021, India: As India's healthcare needs and challenges evolve, especially against the backdrop of the COVID-19 crisis, Samhita and Cipla have collaborated to tap into the enormous potential of pharmacists as a key driver of community healthcare in the country. This collaboration was established after a study of over 1,100 pharmacists titled Future of Pharmacies, conducted by Samhita and Cipla across India, and shaped by the insights of Nachiket Mor, PhD.
The study indicates that pharmacists are invested in the health of their communities. 61% pharmacists stated that they wanted to improve their medical skills and knowledge to serve their customers better and 76% reported collaborating with healthcare players to improve outcomes in their localities.
The study also shows that being a pharmacist is a full-time profession for 93% of respondents and 91% did not want to switch their line of business. This demonstrates their commitment to their professions and the possibility of their long-term engagement in community healthcare.
Based on insights from the report, Samhita has partnered with DigiHealth to undertake a pilot project with 220 pharmacies in Mumbai and Pune regions.
As part of this pilot:
A BP Monitor and weighing scale would be provided to pharmacists to carry out a screening of walk-in customers and spread awareness on hypertension, including symptoms, treatment and required lifestyle changes
Customers would be provided access to teleconsultation at the pharmacy (or through the digihealth app to be accessed via the customer's smartphone) with doctors
Digihealth, through its mobile app and pharmacy network, would nudge communities and individuals to avail testing and follow-up on their conditions
"Pharmacists are deeply connected to the communities they serve and are often trusted by their customers for medical advice, which uniquely positions them as champions and drivers of better community health. As demonstrated in the knowledge collaboration with Cipla, there is a substantial opportunity for private and public sectors to effect positive outcomes in healthcare by strengthening and supporting pharmacies in their quest to learn more, grow their business and gain the confidence and trust of their communities," said Priya Naik, Founder & CEO, Samhita Social Ventures.  
Nachiket Mor, PhD and visiting scientist – The Banyan Academy for Leadership in Mental Health, advised on the pharmacy study and solution. He said, "India is experiencing a rapid disease transition and chronic diseases are becoming more prevalent in the lives of Indians. Many health systems around the world have realised that to address this very large and growing problem, healthcare will need to deploy multiple channels of engagement with people, and that pharmacies are ideally placed to complement the efforts of other, more traditional, channels.  Pharmacies have a large presence even in the remotest parts of India and involving them in treatment and prevention efforts in a structured way, offers the opportunity to create a large-scale impact and build a dense and ubiquitous multi-channel primary care network that is essential to universal health care."