From stigma to empowerment:Redefining the perception on menstrual hygiene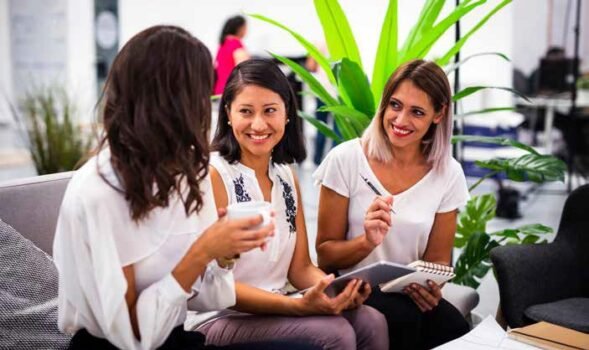 Menstruation is a natural and crucial part of a woman's life and undoubtably it has long been shrouded in stigma and misconceptions. From ancient times to the present day, menstruation has been subject to unjust restrictions and prejudices, perpetuating a culture of inequality. However, the emergence of World Menstruation Day has provided a platform to challenge these taboos and address menstrual hygiene and acknowledge the equality. This global initiative has paved the way for significant progress in breaking down barriers and empowering women worldwide. Since ages, menstruation has been regarded as impure, leading to the imposing restrictions on women during their menstrual cycles. Women were, and at some point, they still are forbidden from entering kitchens or participating in religious practices, effectively isolating them and perpetuat ing the not ion that menstruation is something to be hidden and ashamed of. These archaic beliefs have had a lasting impact on societies and have hindered progress towards gender equality. Fortunately, various government bodies have recognized the need to address this issue. Through targeted interventions and awareness campaigns, such as the Red Dot initiative, significant breakthroughs have been observed. The Red Dot campaign, among others, has played a pivotal role in educating the general public in schools, colleges, and rural areas across India. In addition to raising awareness about menstrual hygiene and challenging traditional beliefs, these efforts have helped debunk myths and empower women to manage their menstrual health effectively.
Furthermore, NGOs and multiple startups have made remarkable contributions to promote menstrual hygiene. These organizations have introduced innovative initiatives that focus on the development and accessibility of menstrual hygiene products. Sustainable sanitary towels and reusable pads are among the remarkable solutions that have been introduced in the recent years. By providing women with viable and ecofriendly options, these initiatives have not only improved menstrual hygiene but a l s o fo s t e red women's empowerment and administrating employment opportunities. The participation of public figures, including actors and influencers, has also played a significant role in transforming public perception about menstruation. Their endorsement and active involvement in raising awareness have helped influence and educate the masses about the importance of menstrual health. Films like "Pad Man" have been instrumental in breaking the silence and addressing the menstrual cycle's significance, hygiene practices, and challenges. By bringing these issues into the spotlight, such media representations have effectively dismantled stereotypes and initiated conversations on a global scale. Additionally, on the ground initiatives have been making a tangible difference. Organizations like Wishes and Blessings have organized workshops on menstrual hygiene, distributing sanitary pads to underprivileged women in Delhi slums. These grassroots efforts not only address the immediate needs of women but also provide vital education and support to empower them in managing their menstrual health effectively.
Despite the progress made, it is evident that awareness around menstruation still has a long way to go. As a society, we must actively participate in the collective effort to educate ourselves and eradicate the stigma surrounding menstruation. It is crucial to foster an environment where women feel comfortable discussing their menstrual health and can access the necessary resources without objectification or discrimination. A rigorous approach to nurture our daughters and future generations starts with breaking free from archaic beliefs and embracing menstruation as a natural part of life. In this journey, it is also essential for men to play an active role. Men must be aware, understanding, and respectful of women's experiences, as menstruation is the very essence of life's procreation. By fostering empathy and knowledge, we can create an inclusive society that recognizes the value and importance of menstrual hygiene and equality. As we celebrate World Menstruation Day, let us reflect on the strides we have made and the road ahead. It is through collective action and education that we can challenge the stigma surrounding menstruation and empower women globally.
Dr. Geetanjali Chopra
Founder & President of Wishes and Blessings