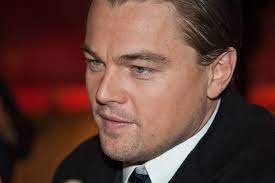 Leonardo Dicaprio- A born Actor, environmentalist, Socialist!
Leonardo-DiCaprio was born in 1974 in Los Angeles, California. Leonardo DiCaprio is an actor known for his edgy, unconventional roles. He won a Golden Globe award for Best Actor in a Drama his role in his latest film The Revenant. While accepting the award DiCaprio dedicated his achievement to all of the indigenous tribes around the world.
He said "It is time that we recognize your history and that we protect your indigenous lands from corporate interests and people that are out there to exploit them. It is time that we heard your voice and protected this planet for future generations." Leonardo founded the Leonardo DiCaprio Foundation. Leonardo worked with 24 orphaned children from the SOS Children's Village in Maputo, Mozambique for his film, "Blood Diamond". He had made several films to educate the public about environmental issues, including 11th Hour.
He also serves as the Honorary Chairman of the Board of Directors of the Pacific Palisades-based Reef Check Foundation. An environmentalist, the actor often uses social media as a platform to inform others about the planet's issues, often re-tweeting President Obama, World Wildlife Fund and Greenpeace and sharing relevant articles on his Facebook page. Earlier this month, he received the Crystal Award, which recognizes the achievements of leading artists who have shown commitment to improving the state of the world, at the World Economic Forum.