What's the buzz? CSR in 2023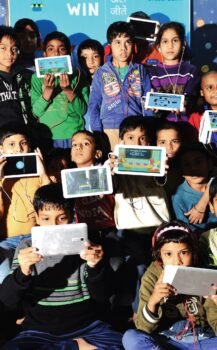 Business operations in modern times have CSR deeply embedded in their work ethos. CSR has emerged as a valuable proposition in promoting sustainable development and a beneficial influence on stakeholders and the business environment. So, what have been some key focus areas in CSR 2023?
Environmental sustainability has occupied a major chunk of the corporate mindscape. Businesses globally, are concerned about environmental sustainability as a practice. Sustainable and eco friendly practices have assumed priority in 2023. Companies surely and firmly are determined to etch their low carbon footprints. In a bid to support this objective they have embarked on waste reduction, switching over and adopting renewable energy sources, working towards climate actions, promoting circular economy principles and much more. A cleaner and greener future is the anthem song for nearly all the companies and they have tried to hone their competitive edge by integrating environmental sustainability into their day-to-day operations.
Social impact investing has assumed great significance as a CSR trend this year. Investment funds are provided as part of a panned strategy to groups or initiatives that produce positive environmental and social results coupled with financial gains.
Initiatives and projects like clean energy, affordable housing, and education programs are being sponsored by companies. These investments show results and visible change. The social impact investing assists firms in matching their financial objectives and their principles, coupled with the desired result of improving society.
DEI or diversity, equity and inclusion are a crucial component of the CSR operational engine in 2023. Businesses are striving to provide inclusive workplaces that have a deepening and pronounced accent on valuing diversity and offering an equal opportunity work environment for success to its employees. The development of an inclusive business culture that embraces ethic and racial diversity amongst other disparities and differences is on the horizon. Businesses are working towards improving employee engagement by promoting gender equality, encouraging racial and ethnic diversity, and embracing equality like never before. • Ethical supply chain management is being seen as a significant CSR trend. Close attention is being paid by companies to their supply chains complying with ethical norms, adopting fair labour practices, responsible sourcing, reducing environmental effects. There is a marked increase in the consumer expectations of the brands that they support which in turn necessitates their transparency and accountability.
A significant and sharp rise has been witnessed in volunteerism among employees and their engagement in CSR initiatives. Businesses are encouraging their staff to support social causes and improve the irrespective communities. Employee resource groups, volunteer events are being set up by companies.
Employee morale is receiving an impetus and boost. The participation in CSR activities gives the employees a sense of purpose, pride and belonging. The morale at the workplace receives a significant boost with this. With the prioritization of CSR and the emerging trends companies are paving the way for a brighter future! CSR has evolved over time to emerge in its current form, with businesses taking accountability and onus for their impact on the environment and society. Companies are confidently and actively engaging in socially responsible and sustainable practices. CSR is deeply rooted in the Indian philosophy of "Ramrajya' 'or the benchmark of governance and has since then been remodeled and reshaped with that as the foundation. Data obtained from primeinfobase. com. tags the total amount spent on CSR by NSE-Listed companies at Rs 14,801 crore in FY22 as compared to Rs 14,763 crore in FY21, The top spenders were Reliance Industries (RIL) followed by HDFC Bank, Tata Consultancy Services, Oil & Natural Gas Corporation and Tata Steel. A total spend of 290-360 crore was jointly attributed to NTPC, ITC, Indian Oil Corporation, Infosys and NMDC. 32 percent of the total spend on CSR activities in FY22 was attributed to the top 10 companies jointly.