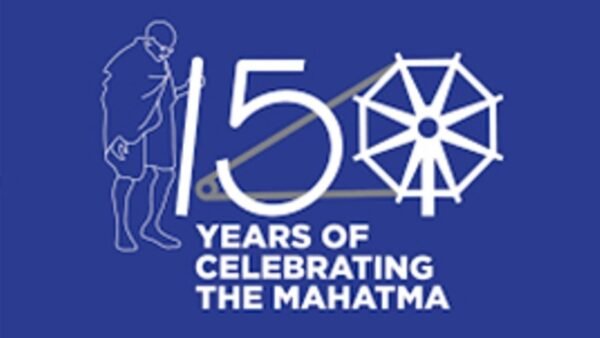 CELEBRATING THE MAHATMA, INTEGRATING THE NATION
Across the country and in many parts of the world, Mahatma Gandhi was remembered on his 150th birth anniversary this year on October 2. The Union Ministry of Corporate Affairs also took this as an opportunity to launch the National CSR Awards which was given to companies for their exceptional contribution in the area of Corporate Social Responsibility (CSR). The awards were given to them on October 29, 2019, by none other than the President of India, Ram Nath Kovind.
 Addressing the businesses, the President said the term 'CSR' is a recent coinage, but the spirit behind it has a long history in our land. "The legacy of giving was carried forward by entrepreneurs of early industrialism. Illustrious business families like Tata, Birla and Bajaj and many others associated with our freedom struggle were sensitive to their social responsibilities. Mahatma Gandhi developed the principle of trusteeship, not only from his deep understanding of our various religious traditions, but also on the basis of the generosity of industrialists associated with him."
Acknowledging the contribution of Indian businesses, Union Minister of State for Home Affairs G. Kishan Reddy, said at the National Corporate Social Responsibility (CSR) Summit held recently at the India Habitat Centre, New Delhi: "The giant Indian business houses have been pumping in huge sums of money on the social sector to help sustainable development, be it eradicating poverty through well-designed and executed programmes, literacy, healthcare, environmental issues among others." He went on to list out some of the Government of India's flagship schemes such as the healthcare programme Ayushman Bharat and the housing programme Pradhan Mantri Awas Yojana (PMAY). "Mere government's efforts are not adequate, we need the support and guidance of leaders and organizations such as you sitting in this National CSR Summit to integrate different sections of people and provide benefits of development to the people living in farthest corner of the state."
This move of India has been welcomed across the globe and it is expected to boost the hospitality industry in the region and provide an impetus to the growing economic growth of India. Investments in organized infrastructure development such as in schools, colleges, hospitals, hotels, tourism and eventually retail and entertainment will see tremendous growth. Let's join hands to Rebuild, Restore, Rejuvenate and make Jammu and Kashmir truly "the heaven on earth".