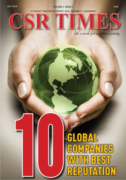 CSR TIMES is the brainchild of 'First Step Foundation', a community-based organization working for the deprived sections of society. Founded in the year 2005, the organization aims at establishing an egalitarian society in which there is no discrimination on the basis of religion, caste or sex, and which provides equal opportunities to people to grow and prosper.
This non-profit organisation works directly with people at grass root level and encourage them to take active parts in various welfare and development programmes for the betterment of the society.
CSR TIMES – an exclusive monthly English magazine on Corporate Social Responsibility & Sustainability is an initiative of 'First Step Foundation' – an NGO that is working since 2005 towards the cause of society. CSR TIMES covers news, interviews, information, facts, figures, and much more on CSR.
In a short span of time, CSR TIMES has become a niche magazine having subscribers pan India and overseas. At present, we have a circulation of 15000 copies with a strong readership of 60,000, which includes a niche segment of its reader-base and decision making authorities. Currently, CSR TIMES is reaching top officials in Indian and Multinational Corporate Houses, PSUs, Govt. Agencies, Embassies, Ministries and NGOs.
Organisations like GAIL, ONGC, OIL, Indian Army, Maruti Suzuki, TATA Motors, British Petroleum, CCD, et al, have received a good mileage through their stories in CSR TIMES.
Thus, CSR Times has proved to be a great medium to highlight the CSR work of various organisations with an ever increasing readership.
Issues of CSR TIMES are eagerly awaited by its readers for the contents, which is rich, interesting, thought provoking and laid down in a simple language.
CSR TIMES is proud to have some talented writers, and columnist who has the capability to capture a situation and illustrate it with their expressive writing abilities.
CSR TIMES is gradually progressing in its pursuit to become a niche magazine on the subject and gives greater emphasis on CSR news from around the world, research based articles, real life events and experiences, facts and figures, and interviews.
Prime Objective

The idea behind this publication is not only to highlight the good work that PSUs, Corporates and NGOs are doing for the cause of society but also to provide a much needed platform to them to come together and bridge the gap between what needs to be done and how it can be done for the betterment of the society.
While NGOs can share their projects, the PSUs and Corporates can strategize their CSR initiatives around those projects. Apart from being a good knowledge resource on CSR, the CSR TIMES also aims at becoming a one-stop-shop for PSUs, Corporates and NGOs.
In its endeavour to work for a better society, CSR TIMES plans to encourage, promote and showcase the CSR Activities worldwide through its website and social media channels.
Every year we will also be fellicitating PSUs, Corporates, NGOs and Entreprenuers for their outstanding work on CSR with 'CSR TIMES Excellence Awards' We also plan to hold regular industry-based open house discussion forum on CSR.
Training workshops/Crash Courses on CSR, Project Development, CSR Consultation are also in the pipeline.
CSR TIMES Events

CSR TIMES was launched on 11th April 2013 at the prestigious India Habitat Centre, New Delhi. About 300 national and international dignitaries were present at this grand inauguration ceremony.
Since its launch, CSR TIMES has organised national level Seminars on Corporate Social Responsibility and Sustainability.
Recently held National Seminar on CSR & Sustainability by CSR TIMES in New Delhi was well appreciated by CSR fraternity across India.
An overwhelming response to these events keeps encouraging us to spread CSR awareness through such Seminars. One of the most grand events – The CSR Symposium cum First Madan Mohan Malviya Awards for Best CSR Practices in Education – 2014 was held on 6th June 2014 in New Delhi.
So far, CSR TIMES has proudly organised over 50 events in association with its Sister Concern – The Indian Achievers' Forum.
International Recognition

CSR TIMES has been acknowledged at an international gatherings in Kuala Lumpur, Malaysia on the occasion of 51st International Congress, where the issue was unveiled by the Hon'ble Health Minister of Srilanka.
Recently CSR TIMES was recognized at the Global Achievers Conclave at the House of Lords in London.
Editor's Message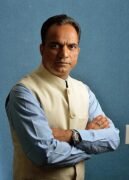 The future of CSR and Sustainability in India looks very bright. It will create many job opportunities and open up windows for the youngsters to take up CSR as a career. If the buzzword is any indication then there is a healthy interest in CSR and Sustainability by the companies and the stakeholders. In the times to come, the one factor which will be instrumental for our vision of a better world will be that how we keep improving the way we do business and contribute towards the society. Compulsion can be one thing, but for the real betterment of the society can happen if we do CSR willingly, honestly and religiously. I hope this zeal continues. CSR TIMES in this context will continue to be a useful resource for many with its prompt reporting, analysis, sometimes critical; sometimes very critical look at CSR that is happening around.
In every issue of CSR TIMES, you will get enlightened about the Companies Act Bill for implementing compulsory CSR in India, how you can strategize your CSR activities in a better format, inspiring CSR initiatives of companies around us.
CSR TIMES is not just a publication, it is a strong medium for everyone involved in Sustainability and Corporate Social Responsibility.
CSR TIMES has arrived. Readers have given us an overwhelming response which is so very motivating for us to continue with our endeavour of working towards a better society, a better India and a better world. I extend my vote of thanks to everyone who is giving time and energy to read and appreciate CSR TIMES. Thank you readers for all your feedback and recommendations.
Thanks for inspiring us.
Happy reading!
Harish Chandra
Editor, CSR TIMES
Managing Editor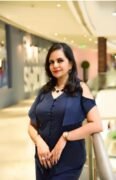 A multi-faceted professional, who has fast tracked from being a reputed National name to a well-respected and emulated global one!
Shabnam has added new dimensions to Global PR and Communications. Her successful career is a rich blend of diverse fields, spanning across – Journalism, Education, Marketing, Business Administration, Public Relations, and Communications. During her successful corporate stint of over 25 years, Shabnam has been actively engaged in the CSR activities of the various organisations she has worked for, both Internationally and in India.
Shabnam is an acclaimed speaker at National and International Forums, a published author, celebrity brand endorser and social media influencer. Shabnam is the proud recipient of prestigious International and National awards.
https://en.wikipedia.org/wiki/Shabnam_Asthana
Thanks for inspiring us.
Happy reading!
Dr. Shabnam Asthana
Managing Editor , CSR Times