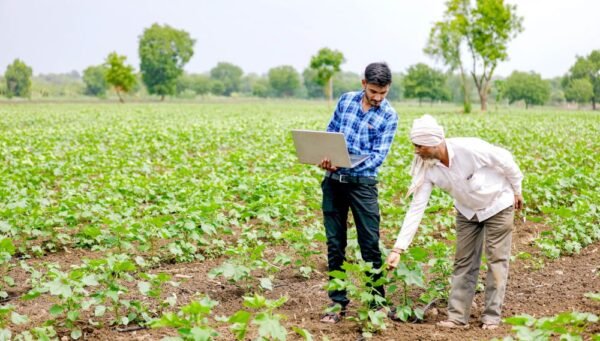 CORPORATES SHOULD SUPPORT GOVT'S FARM SECTOR INITIATIVES
Finance Minister Arun Jaitley while announcing the General Budget 2018-19 in Parliament gave a clarion call to double farmers' income by 2022 when India celebrates its 75th year of Independence. While announcing a slew of new initiatives for the farm sector, Jaitley insisted that the Government's emphasis was on generating higher incomes for farmers. The Minister said that the Government considers agriculture as an enterprise and wanted to help farmers produce more from the same land parcel at lesser cost and simultaneously realize higher prices for their produce. The Minister announced that the Government has decided to keep Minimum Support Price (MSP) for all hither to unannounced crops of Kharif at least at one and half times of their production cost. "This historic decision would prove an important step towards doubling the income of our farmers and NITI Ayog in consultation with Central and State Governments will put in place a fool proof mechanism so that farmers will get adequate price for their produce," the Minister said in his Budget speech.
As a primary measure, the Government announced raising institutional credit for agriculture sector to `11 lakh crore for the year 2018-19 from `10 lakh crore in 2017-18. Further the Government has plans to promote organic farming in a big way. Organic farming by Farmer Producer Organizations (FPOs) and Village Producers Organizations (VPOs) in large clusters, preferably of 1000 hectares each, will be encouraged. According to Government plans, Women Self Help Groups (SHGs) will also be encouraged to take up organic agriculture in clusters under National Rural Livelihood Programme. Also, a sum of `200 crore have been allocated to support organized cultivation of highly specialized medicinal and aromatic plants and aid small and cottage industries that manufacture perfumes, essential oils and other associated products, the Minister added. The Government move will open new vistas for CSR expenditures. Some of the corporate houses have been encouraging best agricultural practices by supporting SHGs through release of CSR funds. This would now have to be addressed in a more comprehensive manner and supplement government efforts at improving lives of the farmers.