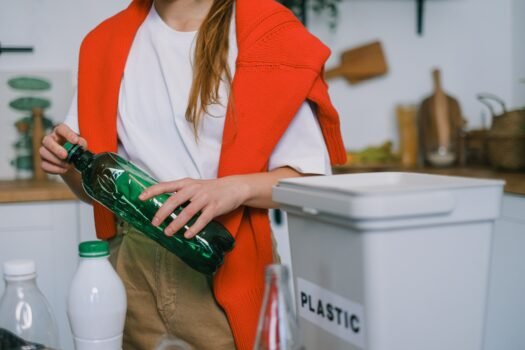 COUNTERING MENACE OF PLASTIC
Millions of people took to the streets on 22nd April, 1970, in the US, to protest the negative impacts of 150 years of industrial development. Smog was becoming deadly and evidence was growing that pollution led to developmental delays in children. Biodiversity was in decline as a result of the heavy use of pesticides and other pollutants. Earth Day is now a global event each year, and more than 1 billion people in 192 countries now take part in what is the largest civic-focused day of action in the world where people march, sign petitions, meet with their elected officials, plant trees, clean up their towns and roads. Corporations and governments use it to make pledges and announce sustainability measures. Faith leaders, including Pope Francis, connect Earth Day with protecting God's greatest creations, humans, biodiversity and the planet that we all live on.
Earth Day Network (EDN), the organization that leads Earth Day worldwide, today announced that Earth Day 2018 will focus on mobilizing the world to End Plastic Pollution, including creating support for a global effort to eliminate single-use plastics along with global regulation for the disposal of plastics. EDN will educate millions of people about the health and other risks associated with the use and disposal of plastics, including pollution of our oceans, water, and wildlife, and about the growing body of evidence that decomposing plastics are creating serious global problems. From poisoning and injuring marine life to the ubiquitous presence of plastics in our food to disrupting human hormones and causing major life-threatening diseases and early puberty, the exponential growth of plastics is threatening our planet's survival. EDN has built a multi-year campaign to End Plastic Pollution. Their goals include ending single-use plastics, promoting alternatives to fossil fuel-based materials, promoting 100 percent recycling of plastics, corporate and government accountability and changing human behavior concerning plastics.
EFFORTS IN INDIA TO REACH A PLASTIC FREE STATUS
Currently, cities including Delhi, Mumbai, Karwar, Tirumala, Vasco, Rajasthan, Kerala, Punjab and now Madhya Pradesh to name a few have the ban on the plastic bags in place. But, its enforcement and effective implementation is an issue. Most recently in Maharashtra, there has been high scepticism within the government itself on its ability to impose and implement the March 18 ban. Therefore, the very next day, state environment minister Ramdas Kadam announced that the ban will be imposed in a phased manner. However it is likely that within a few months or weeks of the ban, the media will highlight the continuing use of the banned items; show plastic garbage strewn all around; and will pounce on the government to declare that the ban has failed. Another possibility is that the ban could get further diluted with a court order in response to a petition from the Maharashtra Plastic Manufacturing Association (MPMA), which is expected. There will be a lot of corruption in the government and municipal departments with the continuing use and smuggling of plastic bags and other banned items in the state.
Karnataka introduced a plastic ban in 2016 but the use of plastic carry bags appears to be too widespread. Ditto is the case with the gutkhaban in Maharashtra and the failure to implement the helmet rule in the state.
To become successful, the ban now has to be turned into a citizen's movement. It will be effective only when each one of us gives up the use of the banned plastic items. It will be effective only when schools, colleges, NGOs and citizens who are passionate about the environment celebrate the ban, adhere to it steadfastly and come up with creative ways to present biodegradable alternatives.
WHAT IS NECESSARY TO BE DONE?
Leading a grassroots movement to support the adoption of a global framework to regulate plastic pollution. Educating, mobilizing and activating citizens across the globe to demand that governments and corporations control and clean up plastic pollution. Educating people worldwide to take personal responsibility for plastic pollution by choosing to reject, reduce, reuse and recycle plastics, and promoting local government regulatory and other efforts to tackle plastic pollution.
There are many ways that people can help in the attainment of this goal.
Stop using disposable plastics, especially single use plastics like bottles, bags and straws.
Collect used printer, fax, and copier cartridges to recycle.
Convince your school district or office building to choose reusable utensils, trays, and dishes in the cafeteria.
Bring a reusable water bottle and bring a mug to the office, to school and to the coffee shop.
Bring reusable bags when you shop.
Pack your lunch in a reusable bag.
HOW ARE COUNTRIES DEALING WITH PLASTIC
FRANCE: The country passed a 'Plastic Ban' law in 2016 to fight the growing problem of plastic pollution in the world which states all plastic plates, cups, and utensils will be banned by 2020. France is the first country to ban all the daily-usable products that are made of plastic. The added benefit of this law is that it also specifies that the replacements of these items will need to be made from biologically sourced materials that can be composted. The law also follows a total ban on plastic shopping bags. The law aims at cutting the usage of plastic bags in the country by half by 2025.
RWANDA: The country too suffered from plastic pollution like any other developing country, there were billions of plastic bags choking waterways and destroying entire ecosystems of Rwanda. To fight this scourge, the government launched a radical policy to ban all non-biodegradable plastic from the country. This developing country in Africa is plastic bag free since 2008. The country implemented a complete ban on plastic bags while other countries around the world were just starting to impose taxes on plastic bags. The ban is not effective just because of strict enforcement but also because of hefty penalties. According to the law, the offenders smuggling plastic bags can face jail time.
SWEDEN: Known as one of the world's best recycling nations, Sweden is following the policy of 'No Plastic Ban, Instead More Plastic Recycling.' There is one simple reason behind this – Sweden has world's best recycling system. Mostly all the trash in Sweden's system gets burned in incinerators. The system is so strong and in place that less than one percent of Sweden's household waste goes into the landfill dump. Recently, they also run out of trash. Now they are actually asking other countries for their garbage so that it can keep its recycling plants running.
IRELAND: Ireland is the perfect example that shows how one can get rid of the ubiquitous symbol of urban life – Plastics. The country passed a plastic bag tax in 2002 – that means that consumers would have to actually purchase bags. It was so high that within weeks of its implementation there was a reduction of 94 percent in plastic bag use. And, now plastic bags are widely unacceptable there.