News Update/Press Release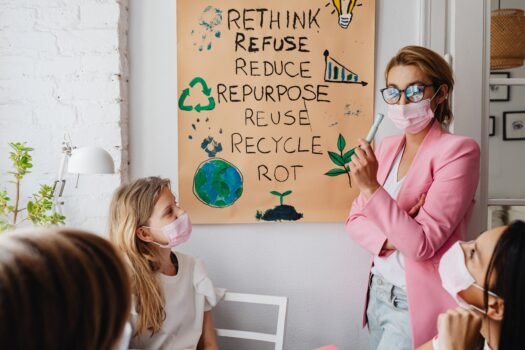 First Aid in Schools- Role of a Teacher
New Delhi– 13 September 2021: Tech Mahindra Foundation (TMF), the Corporate Social Responsibility (CSR) arm of Tech Mahindra, today, hosted the fourth edition of Saajhi Samajh on 'First Aid in Schools – Role of a Teacher'.
 Ahead of the World First Aid Day on the 11th September 2021, the event marks the launch of the First Aid & CPR Training, a capacity building program for school teachers, along with the release of a research report, and a panel discussion with experts on this year's theme. A large number of school teachers, educators, young students, and key stakeholders from the thematic domain participated in the event.
"Teachers can become catalysts of disseminating the knowledge and awareness of First Aid practices among students and the community. Our newly launched teachers' capacity building program in First Aid & school safety (under the Shikshaantar program) is conceptualized focusing on the same, to make school a safer place of holistic learning," said Rakesh Soni, CEO, Tech Mahindra Foundation.
During the first year, this program intends to train a total of 1000 teachers in First Aid and CPR. The program was launched in the presence of Dr. Seema Sharma, Additional Director, Education, East Delhi Municipal Corporation (EDMC). The event also marked the release of a research report titled- 'First Aid for Improving Safety in Schools: A Teachers Perspective', by Dr. Vanshree Singh, In-charge of St. John & First Aid Training and Director, Indian Red Cross Society-Blood Bank. The report is based on research conducted by the Research, Monitoring and Evaluation Unit at the Tech Mahindra Foundation. This report focuses on the current understanding and perspectives of teachers, and how school premises can be developed as safe and conducive learning spaces with appropriate First Aid responses during emergencies.
 Addressing the role of a teacher in ensuring school safety with improved First Aid knowledge and training, the panel discussion was undertaken by renowned domain experts including Dr. Subroto Das, Padma Shri Awardee and Co-founder of Lifeline Foundation, along with Dr. Nidhi Kewalramani, Dean, the Tech Mahindra SMART Academies of Healthcare and Ms. Renu Sharma, a Government School teacher from EDMC.