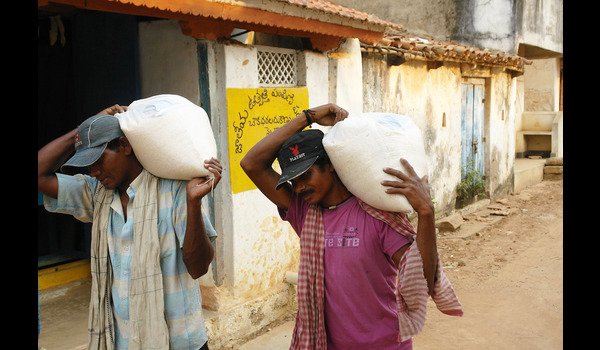 New Delhi, November 24, 2021: Though it is the responsibility of the government to take care of migrant workers, the contribution and role played by Non-Governmental Organizations like Good Samaritans India "deserves all appreciation" for coming forward to help them by providing food, water, and transportation during the "difficult time" of COVID-19 pandemic. From January 2021 till now, this NGO has successfully rescued 168 people out of which 74 migrants were reunited with their families. Some of these migrant workers were able to reunite with their families after 20 long years of separation.
Mr. A.I. George Rakesh Babu, Founder; Good Samaritans India says that "We are planning to expand our reach throughout India to help more migrant workers. Starting to which, we are opening another regional office in Odisha. I want to extend my special thanks to Telangana Government, concerned authorities, and departments for facilitating the infrastructure and other legal formalities.
"Though, we don't receive any direct funding or monetary benefits from the state government, it always assists us with all the legal aspects and permissions. Thus, lending a helping hand to Good Samaritans India. All the government organizations and officials including the District Welfare Office, Welfare Department of Senior Citizen, and Disable, City Civil Court, State Human Rights Commission and police department always come forward to help us when we are need", added Mr. George.
Good Samaritans India along with its volunteers spares no efforts in helping the needy especially migrant workers. They provide them with "food free of cost" and no fare is charged from any migrant workers for their travel either by train or bus.
The NGO is setting another milestone by organizing a digital Crowd Funding campaign on Milap "Help Provide Needs for the Elderly" to help "senior citizens". With this campaign, Good Samaritans India is aiming to raise 20 Lakh rupees to provide vulnerable senior citizens a dignified standard of living. Through this campaign, Good Samaritans India urges the contribution of community groups and corporates by extending a helping arm in contributing towards their mission of serving the destitute.