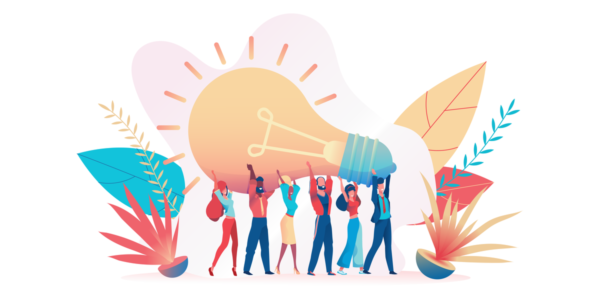 Innovation For People's Cause
The Prime Minister and President of India at the convocation addresses at IIT Mumbai and IIT Hyderabad respectively underlined the role of knowledge, innovation and enterprise for prople's service
Prime Minister At IIT Mumbai (Powai)
The nation is proud of the IITs, and what IIT graduates have achieved. The success of the IITs led to the creation of several engineering colleges around the country. They were inspired by the IITs, and this led to India becoming one of the world's largest pools of technical manpower. The IITs have built Brand India globally. And they did it over the years. IIT graduates went to America and excelled there: first as students in universities and then as technology experts, entrepreneurs, executives and in academics. It was a large number of IIT students who built the IT sector in India, brick by brick.or I should say, click by click. Earlier Indians with the IT sector were considered hard working and intelligent—but mainly in other nations, mainly in the US. Now India has become the destination for IT development.
And today, IIT graduates are at the forefront of some of the best start-ups in India. These are start-ups that are also at the forefront of solving so many national problems. To those working in the startup movement or are planning to start one after college, please do remember that the biggest corporations of today were startups of yesterday. They were the result of idealism combined with hardwork and diligence. Keep at it, do not give up, and you will succeed. You have received what can be called the best that our education system has to offer. Students here represent the diversity of India. From different states, speaking different languages, from different backgrounds, you merge here in pursuit of knowledge and learning.
Innovations and enterprise are going to be the foundation stone for making India a developed economy. A long-term sustainable technology-led economic growth is possible on this foundation. Innovation is the buzzword of the 21st century. Any society that does not innovate will stagnate. That India is a emerging as a hub for start-ups shows that the thrust for innovation is very much there. We must build on this further and make India the most attractive destination for innovation and enterprise. And, this will not happen through government efforts alone. It will happen through youngsters like you. The best ideas do not come in government buildings or in fancy offices. They come in campuses like yours, in the minds of youngsters like you. My appeal to you and many other youngsters like you is: Innovate in India, Innovate for humanity. From mitigating climate change to ensuring better agricultural productivity, from cleaner energy to water conservation, from combating malnutrition to effective waste management. Let us affirm that the best ideas will come from Indian laboratories and from Indian students. On our part, we are doing everything possible to foster a spirit of research and innovation in India.
President Ramnath Kovind at IIT Hyderabad
The energy and enthusiasm of youth, combined with a solid foundation, is a very effective combination. It can take an individual very far. As fresh IIT graduates, you are entering a world and an India packed with opportunities. There is so much you can do, and so much you can achieve – for yourselves, for your families, for society at large, particularly for those less fortunate than you. Please dream big and aim high – and please take risks. The time to do it is now. As a second-generation IIT it is important that you borrow from as well as learn from the models of the past. Conditions are different from the 1950s and 1960s. India has changed. Technology and the very discipline of engineering have evolved. Our aspirations are no longer limited to the heavy industrial base that we created six decades ago. Rather, IIT Hyderabad has to remain relevant to the fourth industrial revolution that will write the script of the 21st century.
I am happy to learn that a start has been made by setting up a network of centres for research and promotion of entrepreneurship at this Institute. These include the Centre for Healthcare Entrepreneurship; the Centre for Cyber-Physical Systems and Internet of Things; and the Fabless Chip Design Incubator and other initiatives that fall under the umbrella of the i-TIC Foundation. Collaborative research is being carried out in areas of widespread utility such as 5G technology, affordable housing, and information networks for natural disaster mitigation and recovery. MoUs with leading international universities and R&D agreements with Japanese industrial corporations are also worthy of appreciation.
The best scientific universities and institutions of learning are not just teaching shops or degree factories. Increasingly they are sources of innovation and incubators of technology and technology-driven start-ups. The knowledge ecosystem of public investments in science, academic institutions and universities, research laboratories, commercial applications and private enterprise has an almost magical potential. Its best example is, of course, Silicon Valley in the United States. At the core of Silicon Valley are basic science and technology campuses and their talented faculty and students. This IIT has been set up in a city and in a metropolitan area where several elements for such an ecosystem already exist. IIT Hyderabad, in a sense, is the element that completes the picture. Hyderabad has a long tradition of scientific discovery and application. In the 19th century, Ronald Ross, who won the Noble Prize for Medicine for identifying the mosquito that transmitted malaria, did pioneering work here. After Independence, Hyderabad became a location of industrial manufacture. It saw vigorous and farsighted investments by the public sector and then the private sector.
Individually, many of these entities are doing excellent work. The point is: are they pulling their collective weight? Is there adequate cross-pollination? IIT Hyderabad is not envisaged as just an addon to this ecosystem. Rather, it needs to be the hub of this ecosystem. It must be the connecting tissue and the catalyst for a greater synergy. This is IIT Hyderabad's mandate. I would go to the extent of urging greater engagement with schools like the Indian School of Business and the National Academy of Legal Studies and Research. After all, technology management and technology law and regulation are dynamic and critical areas. Please break out of silos and please encourage others to break out of silos. India will judge your success by the vitality and the output you can ensure for not just yourself but for the entire Hyderabad knowledge ecosystem.