12 June, 2023: India's story on women empowerment is not complete without focusing on some of the grassroots initiatives. One such initiative is STL's Jeewan Jyoti.  STL (Sterlite Technologies Limited) is a leading global optical and digital solutions company providing advanced offerings to build 5G, Rural, FTTx, Enterprise and Data Centre networks. The company, driven by its purpose of 'Transforming Billions of Lives by Connecting the World', designs and manufactures in 4 continents with customers in more than 100 countries. STL set up the Jeewan Jyoti Women Empowerment Institute in Velhe, Maharashtra in 2014. Since then, it has become a launch pad for women in rural areas, creating a comprehensive ecosystem that addresses the multidimensional problems they face.
While taking a round of the institute we had the privilege of meeting some remarkable women who defied all odds to pursue their dreams.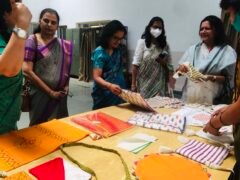 Vaishali, possesses an unwavering spirit despite her weak eyesight. Determined to overcome her challenges, she pursued her passion for creating beautiful, handcrafted products. Through her indomitable willpower and the support, education and skilling provided by Jeewan Jyoti, Vaishali honed her skills and became one of the most creative and disciplined artisans at their unit. Her dedication and hard work not only earned her a good living but also inspired those around her, proving that limitations are mere obstacles waiting to be conquered. 
Rupali, another young woman with the zeal to be independent, wanted to become a skilled beautician. However, her dreams seemed distant due to limited opportunities in her rural community. But fate smiled upon her when she discovered Jeewan Jyoti's beauty course! With determination and joy, Rupali enrolled in the program and embarked on a transformative journey. Now she is the prime breadwinner for her family and smiles ear to ear, when talked to about her Jeewan Jyoti journey.
As we met more such women, we were humbled and awestruck by their resilience, determination, and unwavering spirit. Their stories epitomize the essence of empowerment and serve as a reminder that when women are given the opportunity to pursue their dreams, they become catalysts for change, creating a ripple effect that transforms not only their own lives but also the world around them.
While speaking with Managing Trustee of Sterlite Tech Foundation (STF) Mrs. Jyoti Agarwal, says "Women empowerment is not just a cause I advocate for; it is my passion and the driving force behind my actions. I firmly believe that when women are empowered, societies thrive and progress. It gives me great joy to enable rural women to harness their potential and break free from the constraints of societal norms. Seeing the transformation and the newfound confidence in these women as they seize opportunities, acquire new skills, and contribute to their families and communities fills my heart with immense pride. Jeewan Jyoti is not just an organization; it is a testament to the limitless potential of women."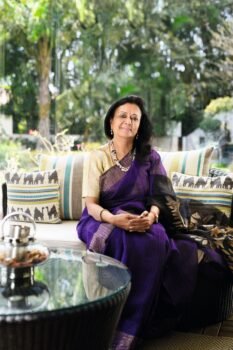 Jeewan Jyoti is working tirelessly to provide rural women with practical skills in fields including computing, sewing, nursing, and beauty so they can become financially independent. Empowerment cannot be attained solely through financial security. As a result, the curriculum also covers a variety of other topics, including public speaking, confidence development, understanding of nutrition and health, life skills, and even the support required for entrepreneurship and work. Because there isn't much public transportation in the area, the programme is one of the few in the country to offer transportation services to the students. This has made it possible for women in far-flung areas to benefit from the program. As of this date, the program has covered students from 100+ villages across three talukas of Bhor, Velhe, and Haveli. Each of these courses is certified by the Maharashtra State Board for Vocational Education (MSBVE). 
Over 5000+ rural women have been empowered by Jeewan Jyoti! The team at Jeewan Jyoti is also breaking gender stereotypes by creating women masterjis, entrepreneurs and leaders who today manage design, operations and sales for their ventures. Some of them are first women entrepreneurs in their villages. The notion of excellence is deeply ingrained in the program as it serves not only Indian, but global customers. 
"Women, particularly in rural India, often give up on their dreams due to societal pressure. We wanted to create a safe and accessible place for them where they can learn to dream again. The Jeewan Jyoti Women Empowerment Institute believes that each person has immense potential, and we provide every possible help from counseling to training so that they keep moving ahead. Every success story, no matter how small, is a huge milestone for us that encourages us to do better", believes Mrs. Jyoti Agarwal.