Sarvoham Animal Foundation: Creating a World of Compassion for Stray Dog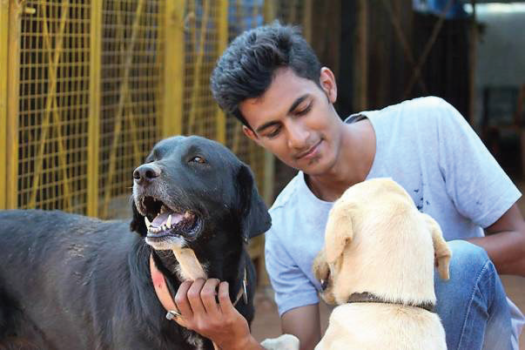 I magine a society in which sick and stray animals are not only looked after but also given the assistance and affection they need to heal. Sarvoham Animal Foundation stands as a ray of hope with a passionate commitment to rescue, treat, rehabilitate, and rehome dogs from the streets of Bengaluru. Sarvoham was established in April 2017 by Haris Ali and Madhusmita Sahu. Haris Ali found his true calling at the tender age of nine when he saw a puppy die tragically on the street. He was profoundly affected by this occurrence, and it sparked a deep passion in him to rescue animals in distress. Another incident in his adult life made him realise that there was a severe shortage of animal aid for street dogs. This was the beginning of Sarvoham. As the name implies, Sarvoham stands for harmony between all elements of nature. Sarvoham is guided by the spirit of harmonious coexistence. In the past 6 years, Sarvoham has grown from being a small rescue mission to a charitable animal welfare organisation that has rescued more than 2500 street animals, and has become a loving home for more than 200 dogs. Sarvoham has an excellent caring team of 22 people consisting of experienced veterinary doctors, caretakers, and support staff who save 1000–2000 dogs every year. The animal shelter has modern surgical and diagnostic equipment in their veterinary setup and also provides ambulance services in case of emergencies.
Haris intends to increase the capacity to house more than 600 animals at a time to accommodate the ever-increasing number of helping calls on a daily basis. However, due to space and fund constraints, the organisation is unable to serve the requests. Sarvoham envisions a world without animal suffering and believes in compassion beyond all boundaries, and every penny that comes in as a donation is utilised for the well-being and care of animals. Sarvoham is in urgent need of support, goodwill, and funds from the general public and, more importantly, from corporations that can support the cause.