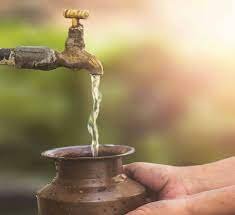 Telangana gets 25th safe water station on World Water Day
Safe Water Network (SWN) and Honeywell India (NYSE: HON) announced the launch of the 25th Honeywell-funded iJal safe water station in Telangana to mark World Water Day. These 25 safe water stations are located in Karimnagar, Adilabad, Warangal, Khammam, and Nalgonda districts, and serve approximately 94,000 people in areas that lack safe drinking water..
The Honeywell-Safe Water Network initiative addresses a critical need in the region that suffers groundwater contamination from high levels of fluoride. Water and sanitation-related illnesses account for 70-80 percent of diseases in this area. They also have program to raise awareness about safe drinking water in the region.
 Safe Water Network works with supporters like Honeywell to demonstrate that large-scale impact can be achieved on a cost-effective and sustainable basis. For its leadership in the field, Safe Water Network has been deemed a National Key Resource Center of the Ministry of Drinking Water and Sanitation, Government of India. Their aim is to build 300 iJal safe water stations, providing access to nine lakh (900,000) people by 2018.