News Update/Press release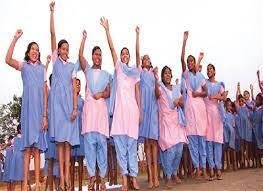 This Diwali, gifting Mentors to the under-resourced children and adults
National, November 2, 2021: With Diwali around the corner, ZING, youth's favorite channel, announces a heartwarming campaign, 'Be a sparkle with Zing' that urges individuals to 'gift' their time by being mentors to those in need. 
The drive aims to enrich the lives of under-resourced youth, who lack the support in their crucial years of growth. Volunteers will get a chance to mentor one child or young adult and guide them with respect to developing their social skills, focus on life, career, among others. ZING has tied up with NGOs — The Lighthouse Project, Mentor Together, Antarang Foundation and Katalyst India to help connect under-resourced youths to their perfect mentors.
This program will offer a safe environment for one-on-one communication between mentors and mentees to share knowledge, understanding and thoughts which will help the mentees to grow, and become socially aware individuals. Through this program, Zing is trying to educate the youth about mentoring, and bring them together to lead the change at these NGOS, who play an instrumental role in instilling a positive attitude amongst their beneficiaries, making them socially aware and preparing them for the future.
Speaking about this campaign, Pankaj Balhara, Chief Channel Officer, Music Cluster adds, "Zing, as a brand, believes in consumer centricity and always tries to connect and engage with the youth while making a difference in their lives. Diwali is the perfect occasion to initiate a campaign to take our ideologies forward. We wanted to inspire the youth about the importance of giving back to the society by volunteering, and how this can be a learning opportunity for all. With 'Be a sparkle with ZING' campaign, we desire to motivate adults to be the guiding light in the lives of under-resourced children and young adults, who seek support, and most importantly direction in terms of their career. For this initiative, we are glad to have joined hands with purpose-driven NGOs like The Lighthouse Project, Mentor Together, Antarang Foundation and Katalyst India. With this campaign, we are hoping to educate about mentoring & encourage everyone to volunteer. A small contribution in terms of time can go a long way in adding a sparkle to the lives of these kids and contribute towards building a brighter future for them."
Jean Paul Boddu, Associate Director of Operations, Mentor Together opened up about their collaboration, "We are driven towards greater equality of opportunity for every young person in India. Through our one-to-one mentorship, it is not just young people who learn skills and gain direction for their future; mentors also learn skills of empathy and leadership. Our association with the 'Be a sparkle with ZING' will help us move ahead and create more awareness towards a national mentoring movement!."
Carmel Rasquinha – Student Outcomes, Antarang Foundation added about Zing's initiative and them being a part of the campaign, "Antarang Foundation has been working towards forming a healthy world for the youth that motivates them to 'passionately, productively, and positively' choose their career. So, when Zing came with this wonderful mentorship initiative that encourages people to allot some time to help a young person from an under-resourced background to grow, we were more than happy to join forces. 'Be a sparkle with ZING' will definitely help many in the long run, and together we are going to strive for the best."
So, this year, ZING welcomes everyone to celebrate a different Diwali by being a sparkle to those lives that need it the most. With some time and investment, the registered individuals can become the crusaders of positive change in our society. Come, join hands with ZING!