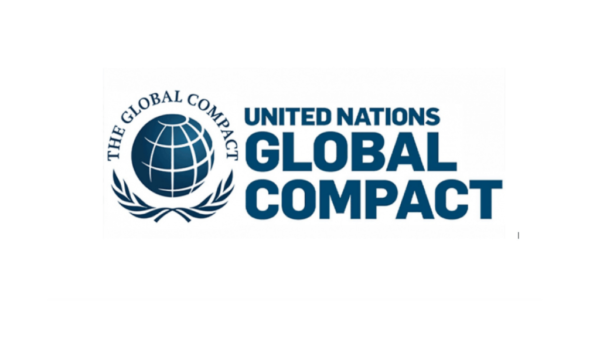 UN Global Compact Network
On November 1, the UN Global Compact Network India (UNGCNI), the local arm of UN Global Compact New York, conducted its first Quality Education Conclave at Hotel Le Meridian, New Delhi. The objective of this conclave was to discuss and understand the New Education Policy (NEP) and its implications to achieve Sustainable Development Goal (SDG) #4 (Quality Education for All by 2030) and promote Industry- Academia collaborations to develop a roadmap to achieve the same.
Union Human Resource Development Minister Dr Ramesh Pokhriyal "Nishank", was the chief guest at the conclave and he delivered the inaugural address. He said that SDGs can be achieved by India or any other nation only if their education system is strong, innovative, scientific and encompasses culture. He stated that the draft National Education Policy has incorporated these aspects and envisions to catalyze the Indian education system to be the best in the world. He also released a theme paper 'Enhancing Quality of Education in India by 2030: A F.I.T Approach to Realizing SDG 4' which was designed jointly by KPMG and UN Global Compact Network India.
 KPMG was the knowledge partner in curating the conclave and Narayanan Ramaswamy, Partner and Head, KPMG India, shared his views during the conclave. He stated financing, innovation and technology can be a solution to try and achieve quality education today. The theme paper focused on this as well. Manish Sisodia, Deputy Chief Minister of Delhi, delivered the valedictory address at the conclave and shared his views on how to promote quality education for all in India. He said focusing on the mindset of students is integral to improve quality education. This was the objective behind the introduction of  'Happiness Classes' in the Delhi government schools.
Delivering his keynote address, Dr Bhushan Patwardhan stated that the draft NEP focuses on liberal education which is very important to improve quality of education. He mentioned that studentcentric systems should be promoted as teaching is not a one-way process. He was of the view that nobody can stop us from thinking big, so let us start with that. With NEP this process has already started. Ranjan Mohapatra, Director (HR) Indian Oil Corporation Ltd, lead the initiative as the conclave chair along with Dr H. Chaturvedi, Director BIMTECH, as the conclave director. Mohapatra shared his views on how it is important for the industry to be connected to education as education plays an important role for the growth and development of the country. The industry-academia collaboration is therefore extremely necessary to ensure that students are provided with necessary and adequate training on time.
Dr Chaturvedi stated that lack of quality is a serious problem in the education system today which needs to be addressed. It is important to improve the ranking and accreditation of Indian educational institutions. He also stated that it was good to know that the NEP has aligned itself to the UN SDGs especially SDG #4 — Quality Education for All by 2030. The NEP will ensure that quality education can be accessed by all in India. Eric Falt, Director UNESCO India, stated that people, prosperity, partnership and peace are the core of UN SDGs and shared his belief that making India's youth future ready through inclusive education is very important. Kamal Singh, Executive Director of UNGCNI, communicated to the audience that UN SDG #4 Quality Education for All is very important for India and will be a key differentiator for India's sustainable development.    
UNGCNI has been acting as a country level agency in providing a robust platform for Indian businesses, academic institutions and civil society organizations to join hands for strengthening responsible business practices.