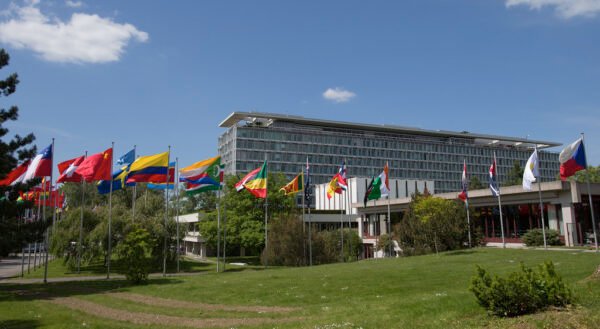 WHO plays a significant role in the fight to defeat COVID -19
As we read, six months of the year 2020 have been recorded in the history books. Future generations will read this part of human civilization, with a tinge of sadness and pain. The first death was reported on January 11, 2020, in China. Many around the world have lost their loved ones since then. More than 380,000 deaths, were reported to WHO in June first week. The fight is on…
It was around the first week of this year in January; a World Health Organisation (WHO) statements highlighted that globally, novel coronaviruses emerge periodically in different areas, including SARS in 2002 and MERS in 2012. Several known coronaviruses are circulating in animals that have not yet infected humans. But it warned, that as surveillance improves, more coronaviruses are likely to be identified. A set of first such case had been identified in December 2019 in Wuhan district of China.
In the third week of March 2020, WHO and partners launched the Solidarity Trial. This international clinical trial aims to generate robust data from around the world to find the most effective treatments for COVID-19. WHO continues to monitor. Each day it compiles a statement on the status of this virus in the world and makes it public. From the first death reported.
Dr Tedros Adhanom Ghebreyesus, WHO Director-General has been in constant touch with the world leaders, policymakers, influencers, medical fraternity, health workers, and other UN organizations to ensure that humanity fights back strongly this virus. The organization from day one has been reiterating that the COVID-19 virus spreads primarily through droplets of saliva or discharge from the nose when an infected person coughs or sneezes, so it's essential that you also practice respiratory etiquette (for example, by coughing into a flexed elbow).
At the time of going to press, there were no specific vaccines or treatments for COVID-19. However, many ongoing clinical trials are evaluating potential treatments. WHO assured in a statement that, it would continue to provide updated information as soon as clinical findings become available. Basic psychosocial support skills are at the core of any mental health and psychosocial support intervention. To assist all those involved in the COVID-19 response, WHO has published guidance on basic psychosocial skills. At the Yemen High-level Pledging Conference, Dr Mike Ryan, Executive Director, WHO Health Emergencies Programme emphasized that COVID-19 was placing a significant burden on the health system, already on the verge of collapse and that despite the considerable efforts of WHO and partners in Yemen, 'we need a massive scale-up of our COVID and non-COVID health operations to assist some of the most vulnerable populations in the world'.
On May 29 2020, WHO and the International Labour Organization (ILO) hosted a webinar on returning to work in the context of COVID-19. As slowly businesses are restarting, workers and employees must confront a range of occupational safety and health hazards not limited to the risk of COVID-19 transmission, including psychosocial risks related to fear stigma and job insecurity. Safety measures to reduce transmission of COVID-19will be necessary, ranging from enhanced hygiene and physical distancing to mandatory use of personal protective equipment (PPE) in higher-risk settings where measures based on prevention of exposure cannot sufficiently reduce risk.
Risk mitigation measures must reflect the features of, and risks related to, each specific job. To ensure they can be appropriately implemented and are working as intended, individual businesses must develop prevention and mitigation action plans in consultation with workers and their representatives based on an assessment of occupational health risks and epidemiological situation; return to work should take place in a phased and controlled manner; sufficient resources must be put in place, and policies should be revisited and adapted as the situation changes. Existing labour standards provide a normative framework for countries and employers to develop policies and guidance. Many of the issues raised by COVID-19 are already covered comprehensively by ILO conventions and recommendations such as the Occupational Safety and Health Recommendation 164 and Occupational Safety and Health Convention C155which provide an overall framework for managing hazards in the workplace, in addition to sector-specific labour standards.
During the COVID-19 pandemic, WHO and the ILO have been working to meet the demand from stakeholders for reliable information to inform safe back-to-work strategies. The ILO's recently-released guidance note on safe and healthy return to work aims to assist governments, as well as employers' and workers' organizations, in developing national policy guidance for a phased and safe return to work, and provide guidelines for the workplace -level risk assessments and implementation of preventive and protective measures— which are summarized in the ILO's ten action points tool on COVID-19, including specific guidance for different sectors WHO has produced a scientific brief on modes of transmission of COVID-19.