11 September, 2023: One of the oldest art and history museums in Edappally, Kochi will now have solar power for its electricity needs which will result in an annual savings of Rs 5 lakhs.  Muthoot Finance a leading gold loan NBFC, and a flagship company of the Muthoot Group with 20 diversified business divisions, has recently on the 7th September 2023 installed this 25KWp Solar project for this Kerala Museum. This solar project was inaugurated by Shri George M George, Deputy Managing Director of Muthoot Finance. Solar energy will contribute to approximately 50% of the electricity requirements of the museum. The maintenance of the art in the museum needs a cool climate and the solar project will aid that. This initiative was a step in the direction of the company's commitment to preserve the environment by employing sustainable manufacturing practices. This will cater to half of the museum's electricity needs.
The launch witnessed the presence of the Director of the Kerala Museum – Smt.Aditi Nayar, Deputy General Manager of Muthoot Finance – Shri. Babu John Malayil, and the Manager of the Kerala Museum – Smt. Judy Hanson.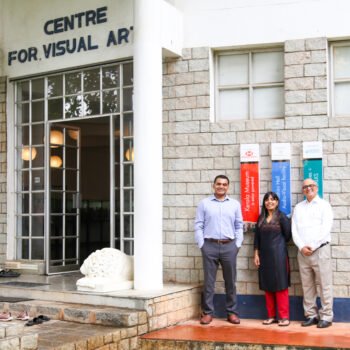 The Madhavan Nair Foundation, a registered Public Charitable Trust established in 1984 manages the Kerala Museum. A compilation of unique and antique contemporary Indian art forms, mostly termed as natural treasures are hosted here. Special climate-controlled surroundings or glass boxes as protection from extreme temperatures and air moisture are used for the exhibits. This necessitated huge energy and operational costs and resulted in very high electricity bills. The newly installed solar project will help save huge electricity costs to the tune of 5 lakhs every year. 
Deputy Managing Director of Muthoot Finance-Shri. George M George speaking on the occasion said that as a company originating in Kerala, they felt responsible for the growth of the state as well as the preservation of its' culture. The Kerala Museum he added was a treasure chest of knowledge for contemporary art forms and as a center of visual art. The pictures and artefacts here can be accessed by thousands of people and will be a treasure for the generations to come. 
Director, Kerala Museum-Smt. Aditi Nayar lauded the support of Muthoot Finance towards the museum, and said that this initiative helped protect the environment and the local culture for the future generations. The panels have been installed at the roof terrace at zero level height so as nit to spoil the heritage look of the 39-year-old museum. The entire operational cost of the art museum of the Kerala Museum would be covered and Cost Saving, and an enhancement of contribution towards nature and sustainability would also be achieved.
Muthoot Finance has supported various environment friendly initiatives and had distributed solar based home lighting kits to 50 tribal families in collaboration with the Beluku Foundation and had also donated 450 solar lamps to the tribal children in Pune, Maharashtra,
#Solarenergy #MuthootFinance #AditiNayar #KeralaMuseum #Art #GeorgeMGeorge
#oldestartandhistorymuseum   #Kerala