23 October, 2023:The vast and diverse landscape of India, sees the urban areas garnering attention for all amenities while the rural areas remain underdeveloped with limited access to basic necessities. With this in mind, 5 NGO's have collaborated with a mission to bring about a transformative change in rural communities. This partnership will tackle pressing concerns in education, healthcare, women empowerment and   sustainable development in these areas. This will have a significant impact on the lives of the communities there.
These 5 NGOs are currently at the forefront taking significant strides in rural India and creating an impact.
CBM India Trust
CBM India Trust an Indian not-for-profit development organization is focused on improving the quality of life for people with disabilities and other marginalized communities. They focus on providing medical treatment, rehabilitation, and socio-economic inclusion for individuals who suffer from disabilities, and also work towards the removal of cultural and environmental barriers to enable their full participation in health, education, and livelihood opportunities across over 25 states.
CBM promotes inclusive development models that are aimed at doing away with the endless cycle of poverty and disability.
Educate Girls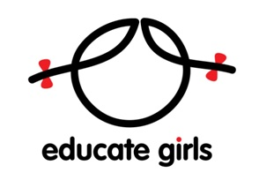 Educate Girls was founded in 2007 and works towards providing hope for countless young girls in rural India. They aim at mobilizing communities for girls' education in India's rural and educationally backward areas. They operate in 21,000 villages of Rajasthan, Uttar Pradesh and Madhya Pradesh. Educate Girls chooses out-of-school girls, enrolls them in school, and employs innovative methods to improve their learning outcomes. They are strongly focused on community involvement through their "Team Balika". A total of 1.4 million+ girls have been successfully mobilized for enrollment and retention in school.
Goonj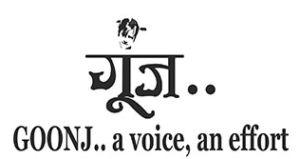 Goonj focuses its efforts on rural development by creatively repurposing unused materials from urban areas. This NGO gathers usable clothing, household items, and other resources from cities and then distributes them to the rural communities. This takes care of the basic needs of the community and also promotes and motivates sustainable development. They also supply clean cloth sanitary napkins and initiate community development projects uses recycled materials.  Their initiatives promote "upcycling for progress."
 Self-Employed Women's Association (SEWA)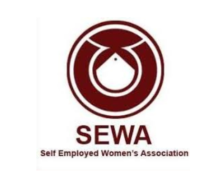 SEWA or Self-Employed Women's Association is a women-led NGO and union that concentrates on improving the lives of women in rural and informal sectors. This grassroots organization empowers women by giving them opportunities for self-employment, promotes access to healthcare, and supports financial independence. It has millions of women members across India, and has created a strong network of women entrepreneurs, upholding economic empowerment as a key driver for rural development.
 Vrutti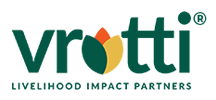 Vrutti has been working for over 23 years, towards improving the lives and livelihoods of over a million poor and marginalized individuals and households. This NGO's efforts are directed towards improving people's well-being through knowledge, innovation and transformative actions, thus empowering small producers to become profitable and escape poverty. Vrutti has a flagship model of '3Fold' covers over 40,000 smallholder Indian farmers, enabling them to access multiple services (farm, financing, market, institutions) and become resilient and independent.  It includes similar models for women-owned businesses and people in special circumstances like transgender persons and sex workers.
These initiatives are catalysing change in rural India for economic empowerement.
#NGOs #RuralIndia #economicempowerement #transformingruralIndia  #womenempowerement #girleducation