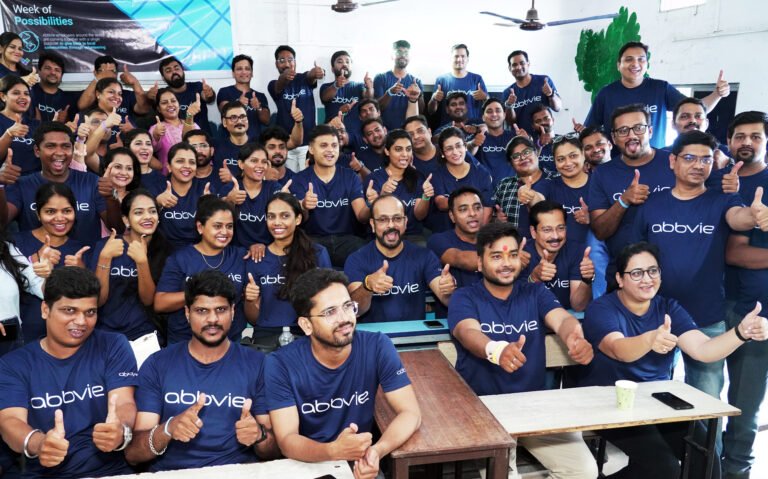 19 June,2023: The AbbVie Foundation, a nonprofit 501(c)(3) foundation impacts needy local communities around the world through its commitment to building effective educational programs and sustainable health care systems. Recently, the AbbVie employees in Mumbai participated in their eighth annual week of possibilities. This program with a single purpose of giving back to the local communities through volunteering, unites employees from all over the world. Thousands of AbbVie employees working in more than 50 countries will collaborate with trusted community and nonprofit partners across the globe from June 26th to the 30th to complete hands on projects that will benefit the local communities and affect tens of thousands of people.
Suresh Pattathil, Managing Director & General Manager, Allergan, an AbbVie company said that through their volunteering, they were committed to supporting the local community in Mumbai. They were excited to partner with Roshni Education Society, to contribute positively towards children. He went on to add that during their "week of possibilities'' which was one of their most awaited initiatives all across the company, thousands of the company employees all over the world unite to serve their local communities.
A session on plastic waste conducted by iVolunteer for the children and volunteers from the marginalized communities, had volunteers from the employees of Allergan an AbbVie Company.
The volunteers were paired with 1 child and they jointly upcycled T –shirts into simple cloth bags. These bags were then donated to the children of an NGO/ Shelter home in Mumbai/Thane. Through this activity an excellent awareness was raised about the harmful effects of plastic and thus help reduce its production.
In order to ensure that AbbVie volunteer efforts are aligned with the greatest needs of each local community, service projects are selected in each Week of Possibilities location. Nonprofit partners like Roshni Education Society, that are close to the communities being served collaborate in designing and implementing local projects.
The "Week of Possibilities "of AbbVie started in 2014 and has now become a global tradition of the company. The AbbVie Foundation funds a part of it and it focuses on the service projects of the local communities around the world where the AbbVie employees live and work in.
# AbbVie Foundation #Week of Possibilities #Suresh Pattathil #marginalized communities #Roshni Education Society   #needy local communities