news update /press release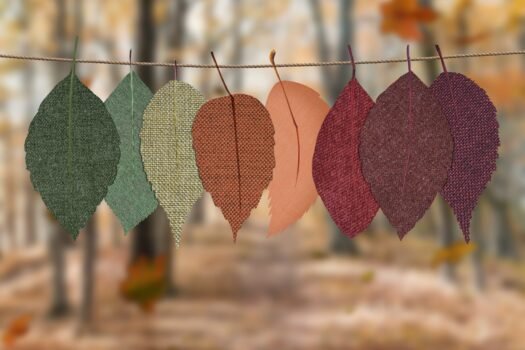 Eco-Friendly Fabrics with the Goodness of Health and Environment
Pune 10th September, 2021: The 75th Independence Day of India, August 15th, 2021, marked a commitment to patriotism by Pune based emerging entrepreneur Anuradda Iyer. This day saw the launch of her venture Anusrii Fabricss in support of rural India. The ongoing pandemic has brought huge upheavals in income as well as loss of livelihood for many, especially the lower income group. Anusrii Fabricss will bring some reprieve for rural India, since all the products of the company will be sourced from there.
The company's brand – Sreeyanna, introduces sustainable fabric which is eco-friendly, and labelled – BREATHE HEALTHY ENERGGY.  The Founder of Anusrii Fabricss, Anuradda Iyer, has focussed on two pertinent issues while setting up her business – good health and preservation of the environment.
"We have endeavoured to incorporate our age-old legacy in the fabrics of our products. A legacy that encourages the use of natural fibres, natural colours and natural medicinal properties in fabrics." Says Founder Anuradda Iyer.  "Anusrii Fabricss offers its' clients, the dual advantage of enhancing their appearance as well as providing them with manifold health benefits through our breathable fabric" she further added.
The vision of the company is to provide products that enhance skin and health benefits for its clients while remaining eco-friendly. The wide array of products sourced from rural India include – sarees, kurtis, handkerchiefs, masks and stoles. All the products are available online currently, through a user-friendly portal.
These unique products are plant based and organic.  They are produced from extracts of Tulsi, Neem, Banana, Hemp, Bamboo, Gongura, Aloe vera, Pineapple and so on. The products are treated with silver nano for anti- microbial and antibacterial properties. The company also offers a wide choice of customized products based on client preferences.
In a bid to encourage and support Indian livelihood, the company sources its products from all across rural India – spanning the North, South, East and West.  They have both direct and indirect sources of contact for procurement and maintain a database which is continuously evolving and growing. To further enhance its' endeavour of supporting the Nation and society, Anusrii Fabricss will set aside 2% from the sale of every product for CSR activities and 1 % for the weavers of rural India. Anusrii Fabrics has also charted out employment opportunities for specially abled people and orphanages.