News Update/Press Release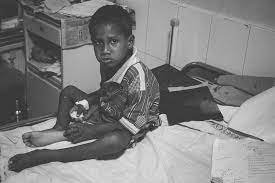 LG and Habitat for Humanity India's Holistic Development
PUNE, 29 September 2021 — For families with inadequate and substandard housing, the COVID-19 pandemic was a dire threat. Taking shelter at home was unsafe or even impossible for people living in vulnerable conditions.  A safe and decent home can be the frontline of defense against the coronavirus.
Habitat for Humanity India, a housing nonprofit that helps low-income families build homes and improved sanitation facilities, has partnered with LG Electronics (LG) for a community development project for the people of Kharoshi village located in Khed taluka of Pune district, Maharashtra. In a dedication ceremony held on 28th September 2021, 12 families were handed over new permanent homes. Seven of the homeowners are women who have lost their husbands, and four homeowners are differently-abled. The homes are equipped with one living room, one bedroom, a kitchen and solar lighting systems. In addition to this, individual household latrines were handed over to 25 families. 
The project titled "Life's Good – Hope Village" aims to improve the village holistically and has also installed solar street lights for the community in Kharoshi. In addition to the construction of homes, consumer durables including refrigerators, washing machines and water purifiers are being donated to public health centers in the village. The exterior and interior of an educational institution in the village was also thoroughly painted.
"Today was a proud moment for us as homes were handed over to the villagers. We are committed to making life good for all, and LG Hope Village is an extension to this vision. With this support, not just 12 families, but the entire village is empowered. We would also like to applaud our partner Habitat for Humanity for this tremendous work during the pandemic," said Mr. Young Lak Kim, Managing Director, LG Electronics India.
"Having a decent place to live ensures that a family is safe and secure, not just against the forces of nature like wind and rain, but also against diseases and pandemics. COVID-19 has shown us this. We are grateful to LG for this project which has brought hope for families in the village of Kharoshi. Together, we have been able to develop the village holistically, ensuring that families living here have a safe space to stay," said Dr. Rajan Samuel, Managing Director of Habitat for Humanity India.