News Update /Press Release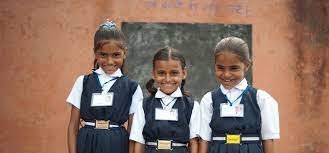 Financial Aids for the cause of education
New Delhi, 27th September 2021: Having reached a successful milestone in the pharmacy industry, Basant Goel, the owner of Goel Medicos based in Delhi, has recently announced to help out unprivileged students by providing funds this, however, focused on those students who got severely affected by the traumatic Kedarnath flooding in 2013. Basant Goel, realizing the importance of education, initiated a novel program to fund the education of unprivileged students who had lost parents or elder family members.  
Besides the education expenses, Basant Goel also considers miscellaneous auxiliary expenses such as mess expenses, books, and lodging. By collaborating with Swami Dayanand Hospital, Basant Goel has helped around 150 – 200 students to afford their education. By setting up this milestone, students have been able to achieve fruitful results and have passed medical and engineering exams. 
In witnessing the devastating impact of Kedarnath's flooding, Basant Goel said, "I realized that many children survived their families but were abandoned.". Knowing they had no income, I offered whatever little I could to secure the future of even one child. But by God's grace, I was able to serve a generous number of students over the time."
Basant Goel started his philanthropic endeavor to help the flood victims of Kedarnath, but with time the endeavor evolved into integrated philanthropy that provides extra financial support to needy students to cover their educational expenses. 
Currently, the entire endeavor is functional in the Delhi NCR region but with time Akash Goel aspires to reach the novel deed throughout the country.