News Update/Press Release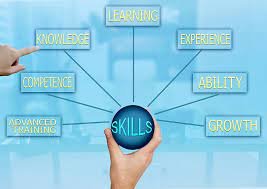 Imparting Technical skills in the youth for a better future
September 23, 2021, Pune: YES Foundation and Friends Union for Energizing Lives (FUEL) today launched a future skills training programme for disadvantaged youth. Through the programme, YES Foundation will impart training in Artificial Intelligence (AI) and Digital Marketing, along with aptitude and employability skills, to over 3,500 youth. The initiative aims to make more youth job-ready by counselling and skilling them for careers of the future.
Honorable Cabinet Minister of Skill Development and Entrepreneurship, Maharashtra, Shri Nawab Malik launched the initiative in the presence of Shri Prashant Kumar, Managing Director & CEO, YES BANK, Manisha Verma, Honourable Principal Secretary, Skill Development Department, Government of Maharashtra; Shri Ketan Deshpande, Founder & CEO, FUEL and Shri Santosh Huralikoppi, Chief Mentor, FUEL.
According to India Skills Report 2021, 45.9% of the Indian youth is employable while 85.92% of them are seeking internships to kickstart their careers. This statistic is a reflection of the competition for employment in every industry. Along with the rapid advancements in technology, new jobs are making way to the market. Hence, futuristic skills like AI, Digital Marketing and cloud computing are examples of the domains that require specialized training to fulfil job demands.
To create opportunities by increasing employability, YES Foundation has partnered with FUEL, which will offer youth career counselling and skills training. After completion of training, students will be provided certification jointly by FUEL and YES Foundation, along with placement assistance.
In addition to the skills training, the programme will focus on:
Increasing self-awareness of the youth through aptitude and soft skills training
Educating them about various career paths and futuristic skills
Helping them pursue their chosen path by connecting them with industry partners for internships/placements
"I am thankful to YES Foundation and FUEL's initiative of supporting deprived and underserved 3500 students for skilling them in futuristic training and making them job ready. We can convert our population into an asset through skilling and contribute to nation building," said Hon'ble Cabinet Minister of Skill Development and Entrepreneurship, Maharashtra State, Shri. Nawab Malik.
"The targeted skill building initiative has been conceived in line with YES BANK's belief that empowering the youth of today will secure the future of our country. Skilling youth in futuristic technology will not only offer a steppingstone to rewarding career options of the future, but also go a long way in ensuring sustained economic growth and technological innovation. Aligned with the Bank's overall CSR strategy and the global Sustainable Development Goals, the partnership with FUEL will help promote social development in the country and contribute to its economic growth," said Mr. Prashant Kumar, MD & CEO, YES BANK.
"We are pleased to partner with YES Foundation to impact needy youth and look forward for such opportunities as we at FUEL have applied for Private Skill University therefore, we invite leading corporates of India to partner with us." said Mr. Ketan Deshpande, Founder & CEO, FUEL.