INDIAN NEW SPACE AT INFLECTION
By : N Sudheer Kumar Director – Capacity Building & Public Outreach (CBPO) ISRO – Indian Space Research Organisation (HQ)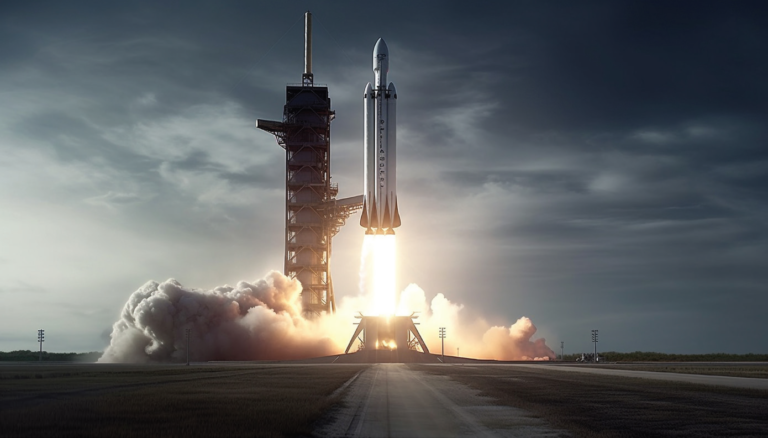 After 1947, a newly independent India began to reconstruct itself. During this time a young and dynamic researcher, Dr.Vikram Ambalal Sarabhai , envisioned the Indian space programme and focused mainly on the use of space technology for the benefit of the common man. The Indian space journey, in a true sense, is set to have begun on 21st November 1963 when the first sounding rocket, Nike Apache, was launched from Thumba Equatorial Rocket launching station (TERLS) in the Southern Indian state of Kerala. Dr. Vikram Sarabhai's dream project, the Satellite Instructional Television Experiment (SITE), began in August 1975 and lasted one year. As a result, people in 2400 villages across six states in rural India now have access to television. This has shown the big picture for India's INSAT / GSAT communication satellite programme. Today, these satellites are used for a wide range of applications such as telecommunication, banking, search and rescue, disaster management, and so on. Today, India boasts of the largest domestic fleet of advanced communication satellites, including the most recent and modern high throughput spot beam satellites, such as GSAT 11, GSAT 19, and GSAT 29.
. The first steps towards a full[1]fledged Earth observation programme were taken in 1981 with the launch of two experimental remote sensing satellites, Rohini-2 and Bhaskara-2. IRS -1 was launched in 1988, marking the beginning of the IRS programme. This was followed by the ResourceSAT, Cartosat, RISAT, and Oceansat series, which were designed for a variety of applications such as agriculture, water resources, urban development, mineral exploration, the environment, forestry, drought and flood forecasts, and so on. Under Dr. APJ Abdul Kalam's direction, a crucial milestone was reached in 1980 with the first successful flight of the Indigenous launch vehicle SLV3, which could send a 40 kg payload into the low Earth orbit. Then came an improved version of the launch vehicle with strap-ons to increase payload capability. This provided us with numerous technological advantages, allowing us to construct the exceptionally adaptable and sturdy launch vehicle PSLV in 1994. In its XL configuration, PSLV is capable of placing payloads weighing up to 1.75 tonnes into low Earth orbit. It played a key role in the launch of landmark missions such as Chandranyaan-1, the Mars Orbiter mission, and was the first to set a global record by launching 104 satellites in a single mission. In addition to PSLV. ISRO now has two more operational launch vehicles: the GSLV Mk II with a two-ton capability and the LVM3 with a four-ton capacity to Geostationary Transfer Orbit. ISRO also qualified a small satellite launch vehicle capable of lifting 500 kilogramme satellites into low-Earth orbits from 500 km altitude.
India's regional navigation satellite system, known as IRNSS, is completely autonomous. It is intended to deliver precise position information to users in India and extends around 1500 kilometres around the Indian landmass. The Hon'ble Prime Minister Shri. Narendra Modi ji has given the service the name NavIC. On November 5, 2013, India's Mars Obiter mission MOM, also known as Mangalyaan, began its long journey to the Red Planet at a record cost of mission and created a world record, keeping India in the elite group of spacefaring nations to achieve this feat in the first attempt. Team ISRO successfully put MOM into Martian orbit by slowing it down on September 24, 2014. Science satellites Astrosat and Aditya L1 were both launched by ISRO; have multi-wavelength, multi[1]instrument space observatories. ISRO is currently engaged on a number of ongoing projects, including demanding missions such as NASA ISRO's NISAR synthetic aperture radar satellite. The Indian Space Research Organisation (ISRO) came to the realisation that it would eventually have to conduct a human space journey due to the success of its launching systems, satellites, and space research missions. Thus, on August 15, 2017, Hon'ble Prime Minister Shri. Narendra Modi ji announced the Gaganyaan programme from Redfort. The moment has come to increase the capacity of the space transportation system to fulfil the hopes and dreams of the future. ISRO began developing designs for high-powered launch vehicles capable of carrying big payloads into LEO/GEO.This provides an opportunity for major corporations to collaborate and construct end-to[1]end systems to improve India's competence in the space sector and gain a sizable global market share.
REFORMS IN THE SPACE SECTOR At the moment, the space business is projected to be valued at roughly USD 360 billion globally. Despite being one of the world's few spacefaring countries, India accounts for only about 2% of the global space industry. To fully harness the potential of India's youth and entrepreneurs, our Hon'ble Prime Minister has highlighted the importance of stimulating private sector involvement in all high[1]technology domains, including space. All Indian citizens should be made aware of the advantages of space technology, he feels, so that they can participate in the flourishing of the industry. Our Hon'ble Prime Minister is confident that India must also actively participate in the development of cutting-edge space technology in order to safeguard national security and aligned strategic objectives. Commercial companies in the Indian space industry must be able to establish themselves as autonomous participants capable of doing end-to[1]end space activities in order to realise this aim. There has been a lot of interest in space operations, services, and applications from private firms and startups in India, and they have requested for a policy climate that is conducive to this. The Indian government has established the Indian National Space Promotion and Authorisation Centre (IN-SPACe) as a significant entity that serves as a single point of contact for the commercial sector. Its major role is to promote, direct, approve, and regulate commercial space activity. The reforms have permitted the public-sector corporation NSIL to function as the sole public-sector aggregator for both demand and supply of commercial space assets/ services. NSIL is an essential player in the process of commercialising newly developed technologies and platforms. The aerospace and defence industries stand to benefit greatly from the cutting-edge research and development currently underway in India in fields such as quantum mechanics, semi-conductor systems, composites, and nano-technologies. Collaborations, clusters, cooperative development, and large investments are required in these sectors. India has a competitive advantage in the global market because of the country's large pool of highly trained technical youth. It is an appropriate time for Indian corporations to penetrate these markets and create longer-term strategies to transform India into a global manufacturing hub.