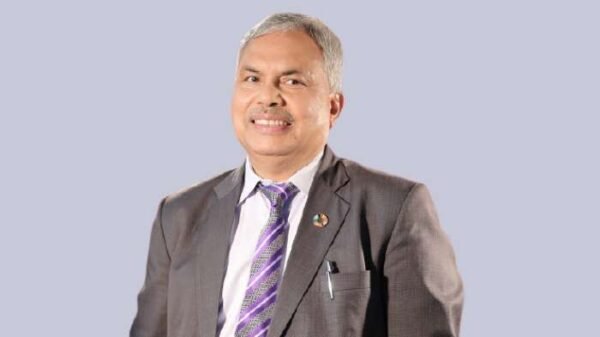 Mr. Kamal Singh, Global Compact Network India
MODI GOVT POLICIES PROPELLING IMPLEMENTATION OF UNSD GOALS
In a freewheeling interview with Harish Chandra, UNGCNI executive director Kamal Singh shares his ideas on implementing UNSD goals in India
Prime Minister Narendra Modi's commitment to meet the Sustainable Development Goals conceptualised by the United Nations makes him an extra-ordinary statesman. According to Mr Kamal Singh, Executive Director, the Global Compact Network India (GCNI), the Modi Government has successfully dovetailed its development agendas with the UN goals and given it a great push. GCNI works towards mainstreaming the ten universally acceptable principles in business activities around the world, catalyzing action in support of broader UN goals, such as the Sustainable Development Goals (SDGs) and setting the tone for the post 2015 development agenda within the Indian context.
In a tete-e-tete with CSR Times, Mr Singh said, "The flagship programmes of the Narendra Modi government including Swachch Bharat Abhiyan, Skill India Development programmes and likewise were oriented towards meeting development goals as envisaged by the United Nations."
In the year 2000, with an aim to conjoin private sector activities with civil society initiatives, and for the establishment of an inclusive corporate sustainability in the global economy, a leadership platform with a global dimension – United Nation Global Compact was launched by the then UN Secretary – General Kofi Anan. The UNGC primarily operates on four fold realms – Human Rights, Labour, Environment and Anti-Corruption, and are further dispersed into ten universally accepted principles adopted by diverse signatories across geographies, as value based approaches in achieving sustainable development.
WITH LESS THAN 5,000 DAYS LEFT TO ACHIEVE THE UN SUSTAINABLE DEVELOPMENT GOALS (SDGS), GCNI IS COMPLETELY FOCUSSED TOWARDS EXPANDING ITS NETWORK AND COOP AS MANY PARTICIPANTS AS POSSIBLE IN ACHIEVING OUR TARGET
Talking about Modi's government's attitude towards SDGs, Mr Singh said, "The Centre has even told the state governments to align their development plans with the UNSDGs. Asam has become the first state to do it. We are soon going to have Sikkim on board. There are six other states in line – Kerala, Telangana, Andhra Pradesh, Rajasthan, Madhya Pradesh and Uttarakhand. We are working towards coopting the other stets too."
To Mr Singh, sustainable development is the biggest challenge facing the current generation. "Saving the nature's bounties for the posterity is what the Millennium Development Goals of the United Nations focussed at, and the UNGC is giving a great push to this agenda," said Mr Singh.
"One of the major functions assigned to UNGC through GCNI in India has been to coordinate between the 26 UN agencies working in the country. A meeting was held in Mumbai last March, where it was decided to share and synergise our respective initiatives," added Mr Singh.
Over the years, with more than 10,700 participants including over 7000 businesses in 135 countries, as a network-based initiative, UNGC has established 101 local networks over the world and operates with an internal yet diverse governance framework. With 298 signatories, UNGC has transformed into being one of the largest corporate citizenship and responsibility initiatives in the world and continues to aspire companies to voluntarily channelize their operations and strategies for the development and implementation of responsible business practices through the support of seven UN agencies such as, Office of the High Commissioner for Human Rights (OHCR), ILO, UNODC, UNDP, UNIDO and UNIFEM.
"In taking forward this agenda of the UNGC in the Indian context, the Indian local partner of the UNGC, the Global Compact Society was launched in December 2000 with the participation of leading Indian organizations. And, on 24 Nov 2003 in New Delhi, it was registered as a legal entity and was named as Global Compact Network India – the Indian arm of UNGC. Global Compact Network India (GCNI) is a platform, for businesses, private sector organisations, civil society organisations public sector organisations and institutions," adds Mr Singh.
At present, the India network ranks among the top 3, out of the 101 local networks in the world, and has emerged as the largest corporate citizenship and social responsibility organization in the country with a pan Indian membership.
"With less than 5,000 days left to achieve the UN Sustainable Development Goals (SDGs), GCNI is completely focussed towards expanding its network and coop as many participants as possible in achieving our target," adds Singh.
Coming back to initiatives of Modi Government, Mr Singh said, "All programmes of the Modi government, be it Saabka Saath, Saabka Vikas; be Ujjwala; be Jan Dhan; be it Beti Bachao Beti Padho, they all are inspired by the UNSDGs. For example Jan Dhan Yojana is about financially empowering those who are at the last rung of the economic ladder. Such initiatives are aligned to UNSDGs."
He said, "Push for conserving energy through initiatives like Ujjwala Yojana are once again part of the UNSDGs. We are giving big push for alternative sources of energy like solar and wind power. There is a cost factor issue but through technological innovations which are underway, the day is not far when such environment friendly alternative energy would be cheaper than those produced from the conventional sources."
"In April this year, we brought together over 350 local and global leaders during a two-day event to focus on how, through bold innovation, businesses can create solutions to address the challenges of sustainable development, advance responsible business practices and tap into new opportunities found within the SDGs. The event aimed to mobilize responsible business actions, drive breakthrough innovation and create new market opportunities that advance the Global Goals," added Mr Singh.
He said, "We must realize that sustainable development is not the agenda of UNGC alone but of everyone. We have to prepare for climate change but at the same time development also has to go on. Here the balance has to be struck, which can be achieved through sustainable development."
With a membership of 300 renowned organizations as GCNI pivotal signatories, the local India network in the last 14 years of its functioning has created a strong niche for itself. GCNI members represent pertinent sectors of the country such as civil society, private, and public sector organisations, which with time have strengthened their commitment to the UN's Global Compact principles.
"The main objective of the Network is to provide a forum to various Indian companies and organizations for co- partnerships, build strong network and promote sustainable and positive corporate citizenship by encouraging various Indian Corporate bodies/ Institutions/ NGOs/ SMEs, to become members of the network, all these together aid in dissemination and promotion of global compact principles within their own milieu," said Mr Singh.
GCNI currently has its local chapters in 5 major Indian cities, which include Mumbai, Hyderabad, Chennai, Kolkata and Bangalore, and thus has facilitated its own expansion amongst local and regional counterparts widely operating within the country. As a sole Indian arm of the UNGC, the Global Compact Network India has established a semiotic relationship with the overall mandate and principles of the UNGC.
WE MUST REALIZE THAT SUSTAINABLE DEVELOPMENT IS NOT THE AGENDA OF UNGC ALONE BUT OF EVERYONE. WE HAVE TO PREPARE CLIMATE CHANGE BUT AT THE SAME TIME DEVELOPMENT ALSO HAS TO GO ON. HERE THE BALANCE HAS TO BE STRUCK, WHICH CAN BE ACHIEVED THROUGH SUSTAINABLE DEVELOPMENT
"Through our activities and programmes such as the India CEO forum on Human Rights, Women Empowerment Principles, Collective Action Project, National Convention, etc. GCNI continues to streamline its energies towards the promotion of the UNGC core areas and sustainable and responsible practices amongst its member belonging to the private sector along with the participation of public and civil society stakeholders of India," Mr Singh said.
"In fact I must say that media initiatives like CSR Times have a big role to play in furthering the cause of sustainable development. You have the potential to be flag-bearer or the brand ambassador for the cause which we are pursuing. Rather we invite you to become stakeholder in several of our initiatives and programmes, so that together we can push through this agenda," Mr Singh added.
In furthering the Global Compact agenda within India, GCNI is conceptualising unique and pioneering initiatives such as the India Sustainability Dialogue, the Asia Pacific Resource Centre on Responsible Business Practices, CEO Forums and India Collaboration Lab. These activities aim at strengthening the commitments of the Indian partners towards the Global Compact Principles and creating opportunities for other partners to join in the efforts in supporting the UN Global Mandate. These initiatives aspires to establish the India Local Network as a knowledge pool for accessing relevant learning and resources and a think tank for promoting activities and programmes on sustainable development.
The members of the local network have over the year's showcased increasing commitment towards the UNGC principles and have voluntarily set milestone to achieve them within their businesses. These achievements are reported to the UNGC on an annual basis to through the report on Communication of Progress (CoP). The companies and organisations, through the CoP submit to the UNGC.
Global Compact Network India is actively involved in promotion and galvanisation of 10 principles of the UNGC that revolve around Human Rights, Labour Standards, Environment and Anti-Corruption and has plans to expand its reach, influence and improve reporting standards of its member organisations through training, development and capacity building in the years to follow.
On what are the major challenges, Mr Singh said, "Pushing technological initiatives in the field of agriculture to give a push to organic farming. Such initiatives would further the cause of sustainable agriculture. We must not forget that Indian economy has large agrarian component and we are working with the government on the policy level to get the idea of sustainable development going."