7 October, 2023:  With the objective of uplifting the ground-water table, MTR Foods in the packaged foods segment has partnered with Myrada, a non-governmental organization. This collaboration has created a 40 million liters water conservation capacity in Bommasandra and its surrounding areas Karnataka. This CSR Project will benefit about 5000 people and households in the region. Myrada operates in the underdeveloped and drought prone regions.
This initiative will improve the supply of water in the local community, along with water storage capacity, by recharging groundwater and building and renovating village ponds to harvest rainwater.  An investment of Rs10.6 million is being made by MTR towards this project that will have a significant benefit on the region.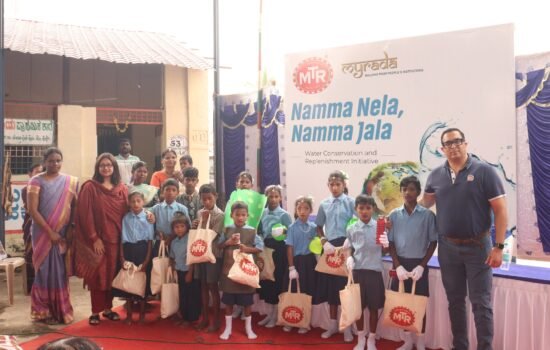 The project situated in and around Bommasandra area will improve local supply of water by creating a rooftop harvesting system and recharging pits in 3 schools situated in the region. Apart from renovating and constructing water ponds a new tank/pond construction has been done in Anekal. A positive impact on the regional eco system and benefit on the local community will be felt with this initiative.
 Chief Commercial Officer, MTR Foods Pvt. Ltd. Sunay Bhasin said, that their company believed in supporting the community consistently. The water conservation project in Karnataka was a part of their sustainability initiative and would help improve the water access in that region. The local schools and households will be benefitted with increase in the availability of water, the quality of life and the eco system too would experience a positive impact. In a recent initiative on World Environment Day 2023, MTR Foods initiated a cleanup drive in Madiwala lake. Apart from raising awareness on cleanliness it also highlighted the awareness about responsible waste management and the need for preserving natural water bodies.
#waterconservation #MTRFoods #Myrada #recharginggroundwater #SunayBhasin #cleanupdriveMadiwalalake