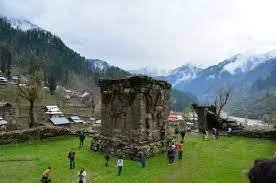 The giant Indian business houses have been pumping in huge sums of money on the social sector to help sustainable development, be it eradicating poverty through well-designed and executed programmes, literacy, healthcare, environmental issues among others," said Union Minister of State for Home Affairs G. Kishan Reddy at the National Corporate Social Responsibility (CSR) Summit held recently at the India Habitat Centre, New Delhi. The idea of CSR has increasingly become popular in the country, said the Minister, who was the chief guest at a glittering national summit.
"The government has been spending a lot of money on these sectors, but when a corporate or NGO works on these areas the results are outstanding," said the Minister. He listed out some of Government of India's flagship schemes launched by Prime Minister Narendra Modi such as the healthcare programme Ayushman Bharat and the housing
programme Pradhan Mantri Awas Yojana (PMAY), which are to benefit millions of Indians living in rural and urban areas. Referring to the abolition of Article 370 giving special status to Jammu and Kashmir, Kishan Reddy said that it was an obstacle which had to be removed to embrace the citizens of Jammu and Kashmir, integrate the region with the rest of India and develop it.
"We have to initiate measures to rebuild the state of Jammu and Kashmir to make it a heaven on earth. Mere government's efforts are not adequate, we need the support and guidance of leaders and organizations such as you sitting in this National CSR Summit."
— G. Kishan Reddy, Union Minister of State for Home Affairs.
The state of Jammu and Kashmir to make it a heaven on earth," he said. "Mere government's efforts are not adequate, we need the support and guidance of leaders and organizations Such as you sitting in this National CSR Summit to integrate different sections of people and provide benefits of development to the people living in farthest corner of the state," he said. The Minister reiterated the statement of Union Home Minister Amit Shah that full statehood will be restored to Jammu and Kashmir at "appropriate time" and after "normalcy" returns. At the CSR Summit, Member of Parliament (MP) Veerendra Kumar spoke about sanitation and water conservation and requested companies to invest their CSR spends on these sectors. Rekha Sharma, Chairperson, National Commission for Women in India, said that if companies focus on women's issues many of the country's problems can
get resolved. She urged the CSR leaders to have provision for women stakeholders in their initiatives. Many companies including NALCO, GAIL, Oil India, Fiat, Epam Systems, Adani Foundation, Grand Maratha Foundation, were facilitated at the summit.
CSR in Indian Scenario
 In the financial year 2017-18, Indian businesses spend a total of `8,365 crore in CSR which included 41 per cent on education and livelihood; 21 per cent on health, eradicating hunger, poverty, malnutrition, safe drinking water and sanitation; 13 per cent on rural development, and 12 per cent on environment and conversation of resources.
More CSR funds are likely to flow into water conservation and saving with the launch of Jal Shakti Abhiyan by the Government of India in 2019. With a large percentage of funds spent on creating public assets, skill building, and livelihood, the crucial question is: Are these projects sustainable?
The speed and scale at which CSR projects are being implemented in different parts of India make this question pertinent for discussion. A large number of such projects focus on building visible assets/infrastructure with little allocation for community awareness, capacity building of communities, and creation of institutions for maintaininG these infrastructures. Even projects on livelihood, rural development, and health do not include interventions on community and panchayat engagement. In order to make the projects sustainable, it is important to integrate community and panchayat engagement, and converge different government departments right from the beginning.
Sustainability is not a one-time exercise,rather it is a dynamic and continuous process which needs to be carried out for certain period of time in the project area. It includes capacity building of communities with the vision of development in the village, planning development activities, and identifying actions for achieving the plans. The process includes a series of discussion cum- training sessions with the community that would build their capacity and motivate them to take ownership of development in their village.
Such community engagements can take some years as dependency on government for village development plans, technical support, and funds have consistently harmed the ownership of community as they are convinced that the entire responsibility of development in villages lies with the government. The community takes no interest in
maintaining the village infrastructure. As a result, the roads, drains, schools, panchayat bhawans and anganwadi centres decline very quickly. CSR projects will meet the same fate if investment is not made in the capacity building of the communities. The money spent on creating better infrastructure, facilities, and livelihood opportunities could go waste. CSR is well accepted among shareholders as well as with various other stakeholders of society in India. Larger corporations understand that CSR is an integral part of business framework for sustainable development and focus on the triple bottom line of economic, environmental and social performance.
In India, the term CSR is widely being used even as there are related concepts and terms, such as business responsibility, sustainable development, philanthropy, sustainability, corporate citizenship, responsible business, triple bottom line, shared value, value creation, business ethics, socio-economic responsibility, bottom of pyramid, stakeholder management, corporate responsibility and corporate social performance.
CSR has become an effective tool to work in the line of Sustainable Development Goals (SDGs) with a strong focus on social performance indicated in the CSR projects of the organizations. The SDGs, otherwise known as the Global Goals, are a universal call to action to end poverty, protect the planet and ensure that all people enjoy peace and prosperity. It has been observed that for Indian companies, CSR is the commitment of businesses to contribute to sustainable economic development by working with the employees, their families, the local community, experts and the society at large to improve their lives in ways that are good for business and for its development.
At public sector business organizations in India, CSR has been also looked upon as closely linked with the principle of sustainable economic development, which demand that organizations should make decisions and act based not only on financial factors but also on immediate and long-term social and environmental consequences of their operations and activities.
Need for Partnership
Business organizations now recognize CSR as a great opportunity to significantly strengthen their businesses – while building, strengthening and renewing human, social and natural resources and wealth. Finding the right kind of partners is absolutely important for the success of a CSR strategy. Working alone yields lesser benefits as compared to working together. The CSR world should explore togetherness by partnering with other entities in addressing the social and environmental issues. They should join hands to encourage partnerships to execute mega social projects.
Cross Learning in CSR
Cross learning is key to CSR strategies. Learning improves performance and minimizes risks. Effective partnership among like-minded organizations for CSR execution ensures cross learning. So leaders from different organizations must visit specific CSR locations of other organizations where CSR projects are being implemented and meanwhile they should meet the beneficiaries to gain new insights. CSR leaders must build a deep understanding of the socio-economic issues and they must be open enough to understand issues both from a business and a societal perspective. Learning from others in CSR can save time and resources. Concentrate on your CSR efforts but at the same time CSR leaders must learn from a variety of successful CSR programmes.
 Supplementing CSR
 Good CSR strategy and projects must be encouraged and supplemented. Opportunities for complementing and supplementing ongoing social projects and initiatives must be explored. Supplementing CSR emphasizes on the sustainability of projects and programmes to ensure that they remain relevant and viable even upon disengagement at the end of the project period. Every organization explores possibilities for collaborating and cooperating with other corporations in order to synergize its efforts and increase both financial and social resources as well as outcomes and impact. Businesses may consider in supplementing even in smaller well defined CSR projects.
Beneficiary Cost
 Per beneficiary cost reduction and maximizing the impact while reaching more beneficiaries in CSR is the key to success. Business organizations have a variety of motives for being attentive to CSR and run a CSR project. Leaders can increase impact and reduce costs when they understand the role of Corporate Social Performance (CSP) in driving CSR Performance (CP). Businesses should think of reaching more people by using less money and resources. Reduction in per beneficiary cost can be achieved by partnership, collaboration, cross learning and reuse of resources.
Knowledge Management
 CSR reporting practices strengthen organizations. The process of documenting and communicating CSR practices provides benefits to corporations, including the ability to formalize their position on CSR, identify organizational strengths and weaknesses, and managing stakeholder relationships and expectations. In India, any shortfall in CSR spending has to be explained in the financial statements and the Board of Directors shall state the amount unspent and reasons for not spending that amount. As per the CSR law, the CSR committee of organization shall institute a transparent monitoring mechanism for implementation of the CSR projects or program   es or activities undertaken by the company.
Capacity Building
Capacity building of CSR workforce and re-skilling them will always be relevant and the key to CSR performance. Human resource is a fundamental requirement. CSR leaders must empower their subordinates by providing them right attitude, knowledge, information and training. At the same time, CSR managers are also open to learn new
things. Developing soft skill, professional skill, project management skill and leadership skills among CSR workforce is a continuous process. Rigorous training, development and re-skilling of the CSR managers can save time, efforts and resources. Most of the businesses seek to continue its contribution to the society through its distinct value proposition that meets the needs of millions of people, enhancing their lives through education, healthcare, improving quality of living by providing attitude, means and enabling livelihoods by creating employment opportunities through and "For the Business, By the Business and Beyond the Business."