10 July, 2023: Reckitt, a global consumer and health, hygiene company has launched phase 2 of 'Dettol Diarrhoea Net Zero.' This is a scalable, replicable model based on the WHO-7-point plan that aims to achieve Net Zero Diarrhoeal deaths among under-5 children in the state of Uttar Pradesh. This one-of-a-kind program aims to save 100,000 lives. It will inculcate community engagement by raising community awareness through education on the prevention and treatment of diarrhoea in 25 districts in Uttar Pradesh.
Promotion of healthy hygiene practices, including hand washing, safe sanitation, coupled with the use of ORS and Zinc has been undertaken. An awareness on the importance of vaccinations for viruses like rotavirus, has also been initiated. Educational material, sanitizers, zinc, and ORS packed in 6000 lifesaving Dettol Diarrhoea Net Zero kits have been distributed to patients under -5 in 25 districts of UP.
To increase access to diarrhoea management knowledge in remote and underserved areas, culturally adaptable educational music tracks and "Nukkad Nataks "in local languages have also been developed and showcased on- ground.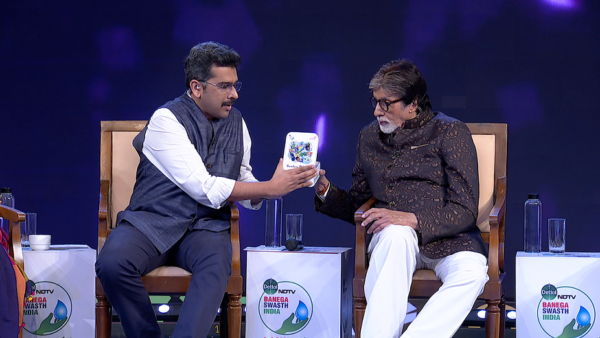 The second year of the program witnessed the addition of the following districts- Balrampur, Gonda, Ayodhya, Sidharth Nagar, Ambedakar Nagar, , Jhansi, Varanasi, Prayagraj, Lalitpur, Hamirpur, Jalaun, and Mahoba in Uttar Pradesh. Dettol Diarrhoea Net Zero.is aligned to the government's Intensive  Diarrhea Control Fortnight (IDFC) program, and " Dastak " campaign. The caregivers' capacity of providing effective prevention, management and treatment of Diarrhoea is enhanced through this program. In its' second phase it will also additionally train 10,000 "Gulabi didis''to fight against maternal and infant mortality. Delays in timely identification, treatment and referral of diarrhoea cases will be addressed through a model that is a mix of digital, on-ground and blended interventions.
Executive Vice President, Reckitt – South Asia Mr. Gaurav Jain, said, that Uttar Pradesh's consistent commitment towards strengthening its economy through healthcare boosting initiatives, has inspired them to achieve more in the state every day. Over the last eight years, Reckitt has been working with parents, students, teachers and communities to improve the well- being and overall health of nearly ten million children. The Diarrhoea Net Zero program has been successful in 13 districts and this is what has encouraged them to take this program to 25 districts of the state by extending their resources and ensuring zero diarrhoeal deaths among children under the age of five. With the support of the UP Government, he was hopeful of creating a better and healthier future for the children of the state.
Director, External Affairs and Partnerships, SOA, Reckitt, Mr. Ravi Bhatnagar, said, that Reckitt had been championing hygiene, health and sanitation as a long term partner for the state of Uttar Pradesh.
 It was aligned to the ODFC program and "Dastak" campaign too. They were empowering communities with knowledge and resources that were needed to combat Diarrhoea in vulnerable children.
#Dettol Diarrhoea Net Zero #Reckitt #UP Government # WHO 7 Point plan # Ravi Bhatnagar #Gaurav Jain # Net Zero Diarrhoeal deaths # Children under 5