03 October, 2023- In commemoration of the ninth anniversary of the Swachh Bharat Mission, initiated in 2014, SOS Children's Villages India, organised a cleanliness drive, across 31 of its locations nationwide.
CEO of SOS Children's Villages India, Sumanta Kar, mentioned that as an organisation, they recognised that children as the future guardians of the planet,should have access to cleanliness and hygiene.He was of the opinion that the values of cleanliness and hygiene should be instilled at an  early age to ensure their physical well being and  shape them into resilient individuals and the strongest version of themselves.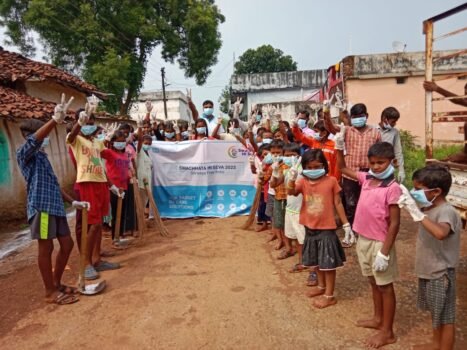 SOS Children's Villages India by emphasising cleanliness , he added was fostering a healthy present for these children and also nurturing a generation that would  protect the environment and lead the way towards a sustainable future. 
For the programme Shramdaan for Swachhata, caregivers, coworkers, programme participants all came together to amplify the message of the campaign  'Swachhata Hi Seva' and promote the theme Garbage Free India.' Joint efforts were underatken to clean public spaces and increase awareness about how important hygiene and sanitation were.
SOS Children's Villages of India, was established in 1964 works for children who are without parental care or are facing the risk of losing it. Their services go beyond childcare, and they ensure comprehensive child development. They endeavor to create safe and nurturing spaces for children who are under their care.
#SOSchildrensvillagesofIndia #Swachhata#Shramdaan #SwacchBharatMission #cleanliness #hygiene #sanitation #SumantaKar