Empowering Women & Small Business Owners: The Rise of IndiaP2P and its Crucial Role in Economic and Social Progress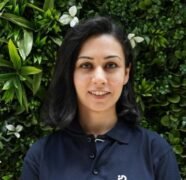 By Neha Juneja, Co-Founder and CEO, IndiaP2P
India, a country known for its rich cultural heritage and diverse population, has also been witnessing a significant transformation in its economic landscape, especially with the development of its Digital Public Infrastructure or DPI that combines powerful layers of identity, payments and data sharing.  This DPI and innovative platforms built on top of it such as  IndiaP2P, a  peer-to-peer (P2P) lender, have emerged as game-changers in the financial sector, bridging the gap between borrowers and lenders. IndiaP2P has emerged not only as a catalyst for economic growth but also as a powerful force in empowering women, particularly in smaller towns and villages, where financial independence often remains distant and difficult.

IndiaP2P, like many other P2P lending platforms, was born out of the need to make the credit value chain more efficient, by bypassing finance middlemen and making it more inclusive.  P2P lending is regulated by the Reserve Bank of India and only approved platforms are permitted to operate.  By design P2P lending unlocks yield or potential returns lost to middlemen such as NBFCs and/or banks, delivering higher returns to retail investors albeit with higher risk too. While most platforms focus on millennials, GenZ consumers and MSMEs as borrowers, IndiaP2P focuses exclusively on women and small business owners.

It is established that small borrowers and within that especially women borrowers are our country's best borrowers. This has been evidenced by better repayment rates of retail – small loans in comparison with larger loans, even those that come with collateral. Furthermore, women in India have higher CIBIL scores than their male counterparts indicating that they are less likely to default.  Women also make up nearly a third of active retail borrowers in India.

Empowering Women in Smaller Towns and Villages
Besides the potential of high returns for investors, one of the most remarkable aspects of IndiaP2P is its impact on women in smaller towns and villages. Historically, women have faced numerous challenges in accessing financial resources. Societal restrictions and lack of collateral make it extremely difficult for them to secure loans from traditional financial institutions. IndiaP2P, with its digital and gender-inclusive process design, enables easy access for underserved, high-quality borrowers.

Financial Inclusion Through IndiaP2P
IndiaP2P has facilitated financial inclusion by providing entrepreneurial women easy access to growth credit. Whether it's starting a handicraft business or Kirana store, opening a tailoring shop, or venturing into specialized agriculture, women in smaller towns and villages have found support through P2P lending. It assesses borrowers based on their creditworthiness, social proof, and business proposals without seeking any collateral. This has empowered tens of thousands of women and made IndiaP2P India's best-performing P2P investment.


The Critical Role of Capital for Women: Economic and Social Progress
Economic Empowerment
Access to capital is a fundamental prerequisite for economic empowerment. When women have the financial resources to invest in businesses or education, they create a positive economic impact not only for themselves but also for their families and communities. Studies have shown that women tend to reinvest a significant portion of their income back into their families, leading to improved healthcare, education, and overall living standards.
Across its inaugural year, nearly 95% of the borrowers serviced by IndiaP2P are women with 99% of capital going towards underserved rural and semi-urban areas.

Social Progress and Gender Equality
The empowerment of women through access to capital also plays a pivotal role in promoting gender equality and social progress. Financially independent women are more likely to challenge traditional gender roles and advocate for their rights. This shift in societal dynamics fosters a more inclusive environment where women are encouraged to pursue their goals, contribute to decision-making processes, and participate actively in social and political spheres. These outcomes directly impact overall economic outcomes as well.

Meeting Our Economic Ambitions
For India to meet its economic ambitions of becoming a wealthy nation, more women must join the formal workforce. India lags well behind its emerging market peers in terms of women's economic participation.
Given the inherently entrepreneurial nature of our economy where most Indians are self-employed, making it easier for women to start and grow businesses is the most productive path towards overall economic prosperity.

Conclusion
IndiaP2P has emerged as a purposeful investment opportunity for investors and a lender of choice for women and small business owners in Tier-2 and beyond India. By recognizing the pivotal role of women and small businesses in economic and social progress, IndiaP2P and similar platforms are not just facilitating loans; they are investing in a brighter, more equitable future for the entire nation. As these women continue to thrive and contribute to their communities, India moves one step closer to realizing its full potential as a progressive and inclusive society.