3 November, 2023: The valedictory programme of the 10th batch of The SBI Foundation's Youth for India program concluded at SBILD, Bangalore. The batch of 67 dedicated fellows who completed the 13-month fellowship, presented their contributions to rural development to the 13 NGO partners present there.
There are 580+ SBI YFI alumni who are working in the development sector in India. The projects across 12 thematic areas are aligned with 10 UN Sustainable development goals. A significant impact has already been created in 250+ villages in 20 states across the country.
Chief General Manager, SBI Bangalore circle Shri Krishan Sharma; senior officials from SBI and Partner NGO Representatives attended the function. The fellows who were from the outgoing batch showcased their work which had been carried out in remote areas across the country and had contributed significantly to the lives of the rural communities. The current YFI alumni base comprises 580+ Fellows out of which 70% work directly for the development sector.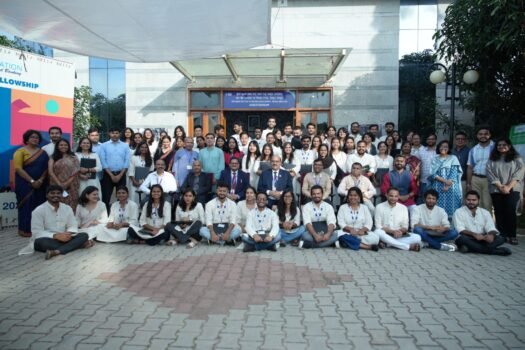 CGM, SBI Bengaluru Circle, Krishan Sharma complimented the fellows on their bold decision to step out of their comfort zone and undergo the challenging journey of bringing about a marked change in the rural landscape.
MD & CEO, SBI Foundation, Sanjay Prakash while sharing his thoughts on the programme mentioned that the 13-month long fellowship provided an active framework for the youth to come up with capacity building in diverse ways and sustainable development solutions for rural development.
President & COO, SBI Foundation, Jagannath Sahoo, said that the fellowship had consistently demonstrated its potential to drive rural development and empower communities.
 The SBI Youth for India Fellowship, works on 12 thematic areas namely, Rural Livelihood, Health, Food Security, Environmental Protection, Social Entrepreneurship Education, Water, Technology, Women's Empowerment, Self-Governance, Traditional Craft and Alternate Energy. This Fellowship program allows the Fellows to work on one of these 12 areas as per their interest.
#SBIYouthForIndiaFellowship #Ruraldevelopment #KrishanSharma #SanjayPrakash #JagannathSahoo #SBIBangalore