The ever evolving CSR world and culture brings with it a host of challenges beckoning business leaders at the helm of affairs to navigate them successfully and forge a path ahead. This treasure chest of intelligent opinions, wealth of knowledge, priceless nuggets of wisdom is what we invite our readers to partake in through the "Think Tank'' that we feature here. In this insightful section CSR Times invites these visionaries and active agents of change to share either their general or unique industry specific perspectives on CSR and sustainability. They recount the CSR Initiatives taken by their organisations. Their profound insights are bound to initiate important conversations, generate innovative ideas, and empower our readers to become forerunners of change in a bid to spearhead the world to sustainable practices.
Introducing our thought leaders for May 2023……………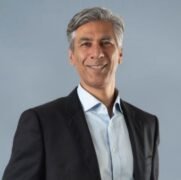 Mr. Rohit Gera Managing Director,  Gera Developments :"Our corporate social responsibility (CSR) initiatives are dedicated to fostering education and promoting skill enhancement. We firmly believe that a strong education forms the foundation for a secure future. Through strategic partnerships with esteemed organizations, we have the privilege of empowering and positively impacting the lives of millions. Moreover, we place a significant emphasis on safeguarding the wellbeing of the labour force. In addition to our health and safety drives, we actively strive to ensure access to proper sanitation and healthcare facilities. We extend our support to the education of the children belonging to the labour force, while also providing valuable guidance to the labour force on savings, investments, and family planning. We believe that it is our responsibility to look after and nurture this class of people on whom our own success is critically dependent. We adopt them not only as a part of our Social Corporate Initiative, but also as the building blocks of our own success. We cannot be truly successful until the people who work with us especially our site workforce sees us as fair and trustworthy."
Mr. Sandeep Chachra Executive Director, Action Aid Association : "In this digital age, inclusive technology and digital education are key to promoting a sustainable future for all. In several developing countries however, the digital gender gap unfortunately continues to grow. With technology expanding into all areas of life now, bridging the digital gender divide becomes imperative to ensure gender equality. Recognising how unequal access to information and communication technologies exacerbates already existing disparities, ActionAid Association strives to build women and girls' computer and digital literacy. implementing a programme We work with collectives of young women from marginalised communities across 13 cities of India, facilitating enhancement of their digital skills. In Maharashtra, Goa and West Bengal, we are implementing a programme named Jigyaasa to build scientific temper among students studying in Grades VII-X in government schools. "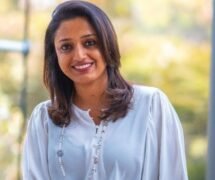 Ms. Shaina Ganapathy Head of Community Outreach, Embassy Group :"One of the consequences of the pandemic was that educational institutions all around the globe had to hasten towards providing digital education. This came with many challenges, including accessibility for students, efficient content, teaching and learning resources, and more. In pursuance of this our long-standing education partners worked extremely hard to create SPUTNIK, an online digital learning platform that has inbuilt lessons and assignments in math, English, and science that students can participate in from their homes. Through SPUTNIK, teachers could check students' work regularly, keep a record of each child's progress, and most importantly, keep in touch with the students during lockdowns to ensure that their academic progress did not come to a complete halt altogether. With the aim of providing a holistic learning experience that nurtures the student's overall development, we also provide additional support for teachers who teach students in innovative ways, such as math through computers, communication skills through videos, and more." These endeavours and innovations were targeted at creating a sustainable future in education.
Mr. Anand Naiknavare Head of Business Process at Naiknavare Developers : "Integrating sustainable initiatives by virtue of accreditations designed by bodies like IGBC have to be at the forefront of real estate development. Apart from the clarion call for sustainable living required to aid our ailing planet, supporting future populations, reducing our carbon footprint, sustainable initiatives have long terms commercial upside for business too. A minimum standard of gold or platinum rating for all our new generation projects like 7 Business Square and Avon Vista is an exciting new phase for our organisation. Furthermore, the world is moving towards rapid adaptation of ESG (environment, social, governance) in the corporate world to allow for more holistic growth strategies for the future is the next thing on the bloc for us."