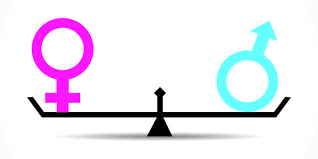 TO MOVE AHEAD, GENDER EQUALITY A MUST
On March 8 every year we celebrate the International UN Day For Women. According to the UN statement, "International UN Day For Women is a time to reflect on progress made, to call for change and to celebrate acts of courage and determination by ordinary women who have played an extraordinary role in the history of their countries and communities. It is also an opportunity to consider how to accelerate the 2030 Agenda, building momentum for the effective implementation of the Sustainable Development Goals, especially goal number 5: Achieve gender equality and empower all women and girls; and number 4: Ensure inclusive and quality education for all and promote lifelong learning." Although workplace world is changing for women, we are still long way to go for "Work place equality". We need more focus on equality of pay, leave entitlement, protection during pregnancy and even sexual harassment at work place. We also need to encourage our girls to pursue broad range of careers like military and sports and choices beyond the traditional soft jobs like teaching, banking etc. We need to teach our girls to dream big. Women these days are also facing lot of challenges at workplace, home and society due to multiple roles that they perform. Apart from good working environment at workplace, attitude of society toward working women needs a drastic change. She should not be pressurized to push her limits to emerge perfect both at work and at home.
We also need to positively acknowledge workplace success of women.Women tend to face hostilities both at workplace and home if they are successful, despite the fact that the quality of life improves significantly when the woman of a family also works. These are some of the issues we have raised in this special issue which has touched upon diverse topics and tried to address them in most positive manner. If the society has to move ahead at fast pace, gender equality has to be achieved earlier than planned.