19 October, 2023:A livelihood programme to empower underprivileged youth was introduced through a collaboration between the charitable arm of the Flipkart Group, The Flipkart Foundation and an Indian Development organization, the Smile Foundation. This partnership will equip young individuals with industry relevant skills and will specifically focus on Banking, Financial Services, and Insurance (BFSI) soft skills and personality development.
As part of a key focus area of this collaboration two strategically located Smile Twin e-Learning Programme (SteP) centers in Bengaluru. Comprehensive training to 270 youth who come from less privileged backgrounds will be provided by these institutions, which will indirectly benefit a broader community consisting of 1,100 individuals.  This initiative will open the doors of a more promising future for trained individuals by helping them secure entry level job placements.
The project which aligns seamlessly with the Skill India Mission of the Government spans 12 months. It is designed to cover three terms of four months each. At the commencement of its educational journey the project will enroll and induct 45 students per term, who will be guided by well trained instructors. They will also enable the learners to understand and make the most of the resources and features of the educational portal. The instructors too will be provided with tools to closely monitor the progress and the overall performance of each individual. This allows the learners to receive constructive feedback and timely support.
Counselling sessions are also included in this programme where the enrolled youth can avail and benefit from expert guidance and hone their skills by attending workshops.
Director, Flipkart Foundation, Puja Trisal while commenting on the collaboration said that Flipkart Foundation and Smile Foundation shared the common vision of empowering the dream of the underprivileged youth.  This transformative initiative apart from equipping them with the much-needed skill development for a brighter future also created job ready individuals, and helped shape a community of skilled, confident and empowered young minds, she added.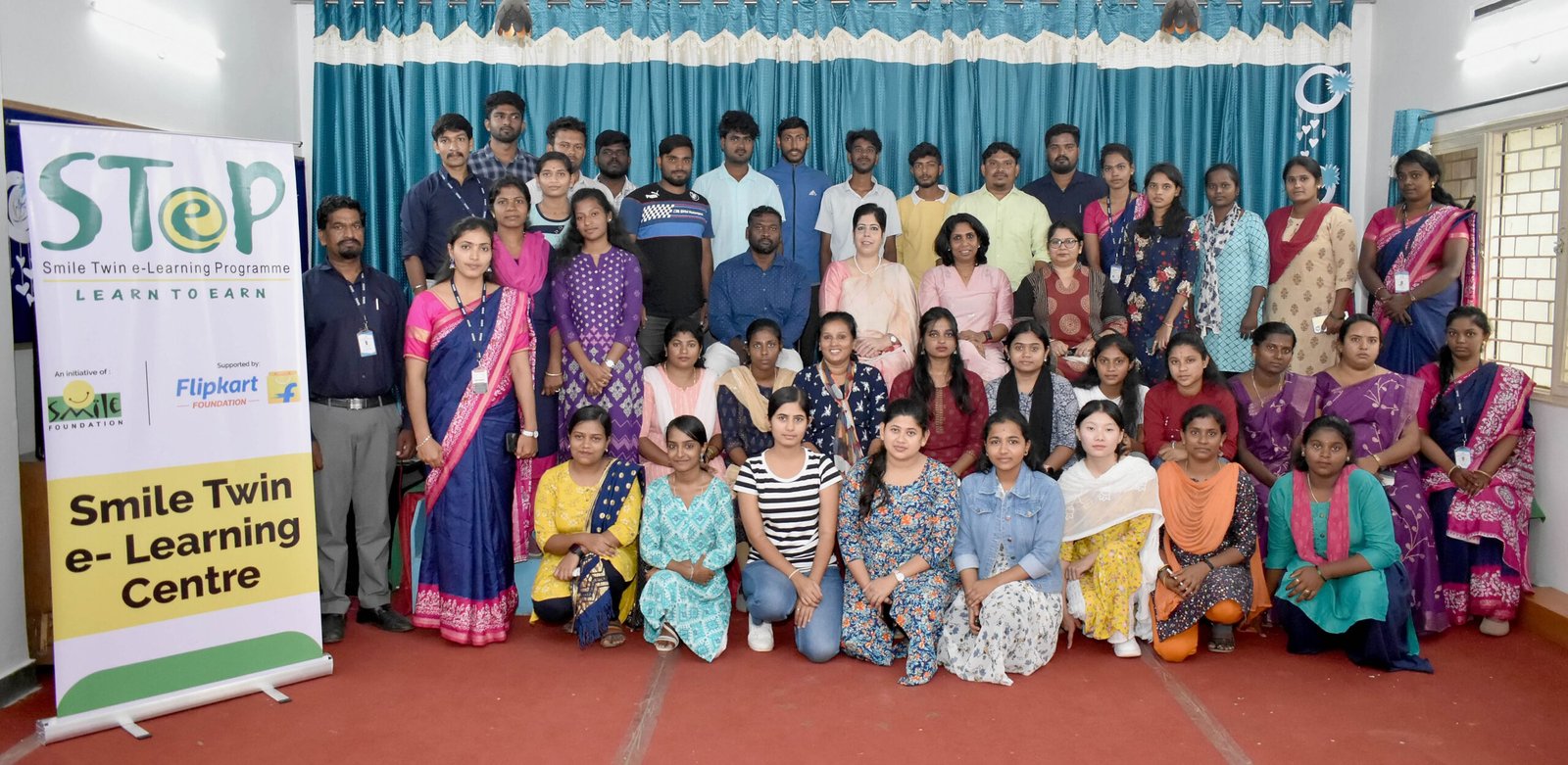 Co-founder and Executive Trustee of Smile Foundation, Santanu Mishra, mentioned that they were happy at this partnership which would take the mission of enabling deserving the youth with market-oriented employability skills. He was confident that this collective effort would make a small contribution towards the Skill India Mission with the growth of talents, and would add a meaningful contribution towards nation building. This initiative he said, would contribute towards a stronger and more inclusive India.
#SkilTrainingProgramme#underprivilegedyouth#SmileFoundation#FlipkartFoundation #livelihoodprogramme#empoweringunderprivilegedyouth#SantanuMishra#PujaTrisal #marketorientedemployabilityskills