News Update/Press Release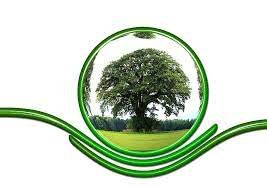 Building a sustainable environment through- DiscardResponsibly
India, 13th October 2021: With a pledge to build a greener ecosystem and in observance of the International E-waste Day, ASUS India, Taiwanese tech giant, today announced a new initiative, #DiscardResponsibly, to evoke a sense of accountability amongst citizens. The new initiative is a step taken towards building a sustainable environment by creating awareness around the impact of careless dumping of electronic waste on the environment and at the same time, enabling citizens to dispose off e-waste sensibly. There is also a digital consumer engagement activity planned wherein two winners stand a chance to win exciting ASUS goodies. The campaign will go live on International E-waste Day, 14th October, and will run till 31st October. 
With the rapid pace of innovation and easy accessibility, the adoption of new technologies has increased over the years, as we tend to frequently replace our old gadgets and electronics with the latest ones. Seldom do we pay attention to the end of our products' lifecycle and often throw them away casually.
ASUS' #DiscardResponsibly is an endeavor to not only educate and spread awareness but also help consumers to responsibly dispose of their e-waste, by offering free of cost home pick-up for the discarded gadgets across India during the campaign period. ASUS has released a Toll-Free Number and a microsite to efficiently activate the e-waste management drive. ASUS is driving the #DiscardResponsibly campaign through their retail network as well to spread maximum awareness. The sales representatives shall inform walk in customers about the initiative and the simple steps to be followed to reach out to ASUS to collect their e-waste .
Talking about the campaign, Mr. Leon Yu, Regional Director, System Business Group, Asus India & South Asia, said, "According to recent UN report, E-waste quantities are rising 3 times faster than the world's population and 13 per cent faster than the world's GDP during the last five years. More cooperative efforts are required to make people aware of this increasing issue and take appropriate countermeasures supported with appropriate research and training. In our endeavor to build a sustainable environment for a promising future, we are rolling out the #DiscardResponsibly initiative enabling safe collection and disposal of e-waste. Through this campaign, we aim to spread awareness and at the same time, encourage people to take accountability of their ecosystem by adopting ecofriendly practices."
Further to motivate people to come forward towards building an e-waste free environment, ASUS is also running an exciting contest as a part of the campaign, where people need to click a picture while disposing off their e-waste to ASUS and post it on social media platforms, using #DiscardResponsibly, #ASUS hashtags and tag ASUS India handle. Two lucky participants, driving maximum engagement around e-waste on their post during the 18 days' campaign period, will stand a chance to win ASUS goodies.