News Update/Press Release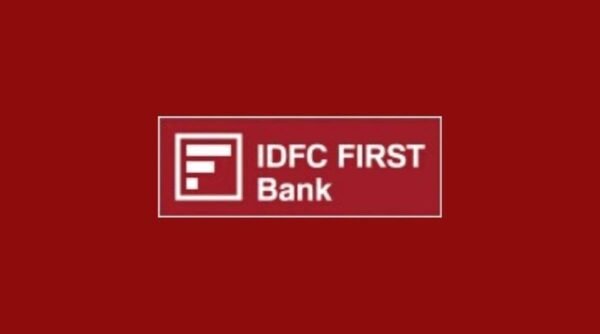 IDFC First Bank and BALM launch a Course that focuses on Mental Health
India, October 13, 2021: IDFC FIRST Bank today announced the launch of India's first Centre for Trauma Studies and Innovation (CTSI), in association with Banyan Academy of Leadership in Mental Health (BALM). The initiative, launched on World Mental Health Day, aims to address the need to look at mental health from a trauma lens, besides also creating awareness about mental wellbeing. Through this initiative, the Centre for Trauma will create curriculums and facilitate trauma-related courses for healthcare professionals at both urban and grassroot levels.
Despite trauma being a significant public health concern, leading to ill-health and mortality, there is a dearth of designated units to deal with issues related to it. The existing systems for trauma care are not only basic but are also largely restricted to urban and select semi-urban areas, without integration with regional or state-wide systems. Rural and remote locations in the hinterland lack facilities for prompt lifesaving treatment and safe transfer of those affected to better-equipped facilities. The Centre for Trauma Studies and Innovation is established to bridge this critical gap, promote credible courses that study key areas of trauma care and to deliver effective, accessible and affordable healthcare services for all. The Centre for Trauma Studies and Innovation will be open to healthcare professionals from various fields. The focus is on building capacity at a grassroot level. IDFC FIRST Bank and BALM have been building awareness about mental health through social media campaigns, newsletters and published articles.
Rachana Iyer, Head – Corporate Social Responsibility, IDFC FIRST Bank, said, "The gap in access to mental healthcare is more pronounced now than ever as people from all walks of life experience trauma caused by illness, isolation, loss of a loved one, job loss and such other incidents triggered by the pandemic. Trauma care systems in India are at a nascent stage and constrained by lack and financial and infrastructure support. At IDFC FIRST Bank, we are on a mission to bridge these gaps so that the underserved and excluded have better access to mental healthcare. The launch of the Centre for Trauma strengthens our efforts by adding enhancing awareness about the element trauma care in mental health."
IDFC FIRST Bank and BALM have been partners since 2016 and have strongly supported capacity building of human resources in mental health through their fellowship program. Another unique initiative that this partnership has provided is the GoTN – Grief and bereavement counselling helpline program in partnership with the National Health Mission, Government of Tamil Nadu. The helpline service that was launched in May 2021, has already onboarded 80 volunteers who have made more than 5,000 calls. The helpline services have successfully reached out to almost 6,000 members of the affected families, provided ongoing counseling sessions to 486 people, and conducted 38 debrief sessions with volunteers across the country.
Madhuri Menon, Dean at BALM said "At BALM, our approach is rooted in research and evidence-based techniques, and our goal is to build an empathetic and resilient society. Trauma is not necessarily one big event, but small, continuous events, whether being subjected to them, or witnessing them regularly- for instance domestic violence- can have major detrimental effects on mental health. Therefore, we believe that mental health services can truly be enhanced with trauma-informed care making practitioners more empathetic and catering to clients from vulnerable groups or those experiencing chronic trauma. Based on our strong partnership with IDFC FIRST Bank, we aim to create a number of initiatives to address this problem holistically. Furthermore, we are on a mission to create awareness