22 September, 2023– With the wellbeing of India's truck drivers and road safety in mind, Castrol India, in the lubricant manufacturing segment recently inaugurated its latest Castrol Sarathi Mitra training center in Sankagiri, Tamil Nadu. Distinguished representatives from Castrol India and the Sankagiri Lorry Owners Association graced the event. Over 2 lakh truck drivers have been trained by the Castrol Sarathi Mitra program since its inception. This program has significantly impacted the truck drivers, their families and the community.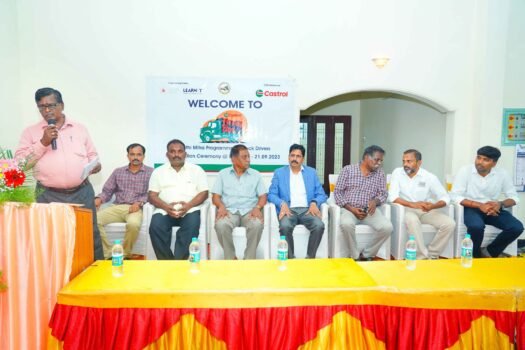 This initiative launched in 2017, reaffirms Castrol's ambition of creating a safer, healthier and financially resilient trucking community. The overall well being of the truck drivers is being emphasized by promoting a healthy lifestyle, which includes healthier food choices and includes more physical activity.
The financial empowerment through this initiative is given by imparting knowledge and skills in digital financial literacy, with driver welfare in mind.
Castrol India now manages eight (including the recently inaugurated new center) state-of-the-art training facilities nationwide which reflects the vision that the brand has for safer roads.
#CastrolIndia#wellbeingoftruckdrivers#SarathiMitraTrainingcentre#Sankagiri #RoadSafety#financiallyresilienttruckingcommunity#safertruckingcommunity #healthiertruckingcommunity