News Update/Press Release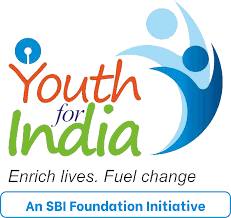 Muskaan- A Scholarship to support the Education of Children
New Delhi, September 2021: The pandemic has caused millions of children to discontinue their High School education, due to the unstable financial situation of the parents. In Delhi alone, 15% of the 15 lakh enrolled students have been missing from classes. Taking cognizance of the worrying trend observed across India, Valvoline Cummins Private Limited, pioneers of the engine oil, announced their CSR initiative – the Muskaan Scholarship, in collaboration with Synergie NGO. The scholarship aims to support the education of children of truck drivers, mechanics, and children from economically weaker sections of India, between 9th and 12th standard.
With the Muskaan Scholarship, Valvoline Cummins Pvt. Ltd. aims to support the education of underprivileged children. The scholarship will be granted to deserving and bright children and whose parents are from economically weaker backgrounds. Additionally, the scholarship awardees will be mentored by the employees of the company, who will take dedicated time out of their working hours to help them with other aspects of life. The scholarship has already been granted to 250+ children, with more to come. The company has donated computers, interactive panel and printers, thereby upgrading the school facilities.
Speaking on the initiative, Mr. Sandeep Kalia, Managing Director, Valvoline Cummins Pvt. Ltd., said, "At Valvoline Cummins, our people come first. That principle has been the driving force behind everything we do. COVID-19 severely impacted people's earnings and many children haven't been able to continue with their education. We're excited about our association with Synergie NGO. Together, we aim to secure their future and not let their circumstances hold them back from achieving their dreams."
The CSR team of Valvoline Cummins Pvt. Ltd. is actively involved in supporting communities. In 2019 it led a watershed development project near its Ambernath plant, which improved water availability for six villages nearby. Under their CSR initiatives, the company donated a 100 – bed COVID care facility equipped with IV stands and Oxygen Concentrators, PPE and Hygiene Kits and supported government hospitals by donating crucial medical equipment in Gurgaon and Sonipat. On another occasion, it distributed masks, sanitizers and caps to more than 2 lakh Mechanics, Drivers, Helpers, Construction and on-site workers pan – India. Last year, in Gurugram, they raised and developed a nursery to protect native plants species on the verge of extinction.
Also, the brand distributed food packets amounting to INR 1 million under the company's CSR initiative to the affected families (approximately 1000 families) living in Mahad and Chiplun district, Maharashtra