6 November, 2023: A biogas plant, the second of its kind was installed at Shri Krishna Maa Jalpa Bhavani gaushala in Sector 15A, Noida. This was done under the My Clean City program of HCL Foundation. The first one, similar to this was installed at the Shree Ji Gausadan gaushala in Sector 94A.
The second biogas plant installed at Shri Krishna Maa Jalpa Bhavani gaushala is a Sistema 200 biodigester which will transform organic waste into renewable biogas and potent organic fertilizer. Greenhouse gas emissions in the 250-305 tons of CO2 range per year will be mitigated with the help of this plant.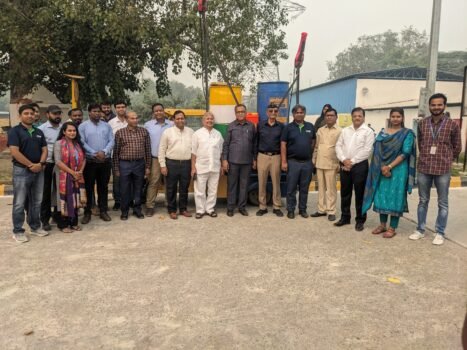 The biogas plant was inaugurated by Project Director – Samuday & My Clean City, HCLFoundation – Mr. Alok Varma,  Chief Veterinary Officer Gautam Buddh Nagar – Dr Vipin Agarwal and President, Shri Krishna Maa Jalpa Bhavani Gaushala -Mr. Rajiv Lochan. Sanitary Inspector Noida Authority Mr. Gopal Sharma and Lead Strategies Partner, Sistema Bio- Mr. Prashant Khanna along with various team members of HCLFoundation were present at the event.
The objective of My Clean City program is to establish clean and sustainable waste management in cities and actively engage citizens and the administration of Noida and Greater Noida.
#MyCleanCityProgram #Noida #GreaterNoida #biogasplant #mitigategreehousegasemissions