26th October,2023: North Gujarat faces a pressing issue if water scarcity, and Energy Maharatna ONGC, has stepped in to successfully execute an innovative project. This novel project makes potable water from waste water that is released by its Effluent Treatment Plants (ETP.)
The water starved region of North Gujarat, through this successful pilot will be ensured of the availability of clean water for both, industrial as well as agricultural purposes. It also marks a significant milestone in the preservation of vital water resources in this region where there is scarcity of water.
The growing concern of water scarcity in North Gujarat has prompted ONGC to make this successful effort to turn the tide in favor of the local community there.
An impressive 500 cubic meters of treated water per day, equivalent to five lakh liters, suitable for consumption can be produced by The ONGC facility at the North Santhal (NS) ETP.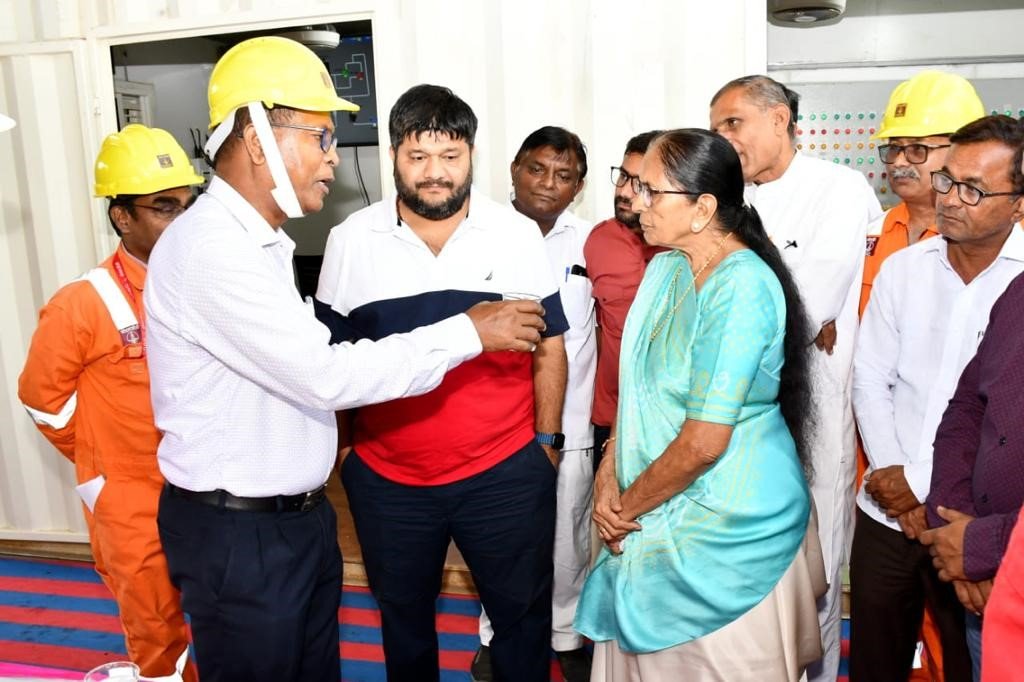 ONGC has undertaken this project as part of its' commitment to ensure the prosperity of that region along with the preservation of its' natural resources. A total of five such facilities have been undertaken by the Maharatna on a pilot basis.
The NS ETP facility is the first to be commissioned.
Proactive steps are being taken by ONGC to ensure that the benefits of this initiative permeate down to the grassroots level, and enhance lives while also conserving precious water resources in the water parched region of North Gujarat.
Shardaben Patel Hon'ble Member of Parliament (Lok Sabha) from Mehsana, recently paid a visit to the NS ETP facility. She was accompanied by High Power Committee members, which included representatives from the farming community. Shardaben Patel interacted with the dedicated operational team of this transformative project during her visit. She expressed her appreciation for the dedicated efforts and commitment of ONGC in addressing the water scarcity issue in North Gujarat.
ONGC has expressed its determination to continue its mission of impacting the lives of the people in North Gujarat and beyond in a positive way. ONGC is working towards sustainable practices and endeavors that will help secure a better future for all through their innovative projects similar to the one at the NS ETP.
#ONGC#ShardabenPatel#waterscarcity#NorthGujarat#positiveimpactatgrassrootslevel #NorthGujarat #groundbreakingwatermanagementproject